Mokshada Mahesh Potdar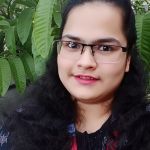 I am proud to be part of I2IT family. I was pleasantly surprised by the beautiful campus and the quality of facilities that I2IT provides. The college not only imparts knowledge but also inculcates life skills in us to make us socially responsible citizens. The best thing about being a student here is the number of additional opportunities that are available. The I2IT organizes various industrial visits, guest lectures, conferences, student club activities, competitions, workshops for its students. It has excellent teaching faculty, well equipped labs, classrooms, library and sports room etc. Professors here are experts in their respective fields and are very friendly. They provide the students with excellent technical knowledge. Peaceful atmosphere and pleasant climate fills the campus with positive energy, making it the best place to study.
Mokshada Mahesh Potdar
FE (Comp.)
Archit Verma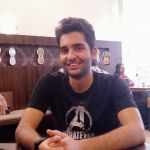 Being a student of engineering is a challenge in itself. After joining I2IT I realised that it is not going to be easy and I would have to work hard. This college provides you with opportunities to work on your skill sets like participating in competitions , cultural events and also with some sports activities. The campus is very beautiful and has smart classrooms, a really good library and laboratories. Faculty is very supportive and friendly and will help you to figure things out. It is you who has to work hard and make things happen. I look forward to work on myself and grow as person over the next four years
Archit Verma
FE  E&TC
Kalyani Kathane
I²IT is a place where you can find an amalgamation of learning, fun, culture,  many such life preaching activities.
Is a place where your voice is heard and your opinion matters. My knowledge and confidence has been boosted after coming here.
Faculty is very supportive and they not only help you in academics but also in non- academic activities. Events organised at the institute helped me to grow and enhance my skills.
Kalyani Kathane
F.E. E&TC
Aryan Kenchappagol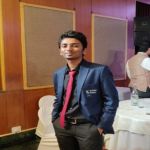 My journey at I Square IT has been a turning point in my life as this prestigious institution is helping me grow in various aspects. With the support of great teachers and the golden opportunities being offered to me, I'm blessed to be a student of this institute. The beautiful environment at the campus boosts my confidence which is a very crucial factor in a student's life. Also, interacting with the faculty and seniors is helping me grow in my
academics and co-curricular activities. Looking for a really productive time here in my learning years.
Aryan Kenchappagol
F.E. Computer
Kunal Kulkarni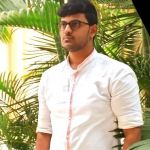 International Institute of Information Technology, Hinjawadi, Pune has become the most enthralling journey in my life. Our college campus is one of the most beautiful campuses with greenery around and provides various facilities from a well-stocked library to well- equipped laboratories. The faculty have been a great support in academics and extra- curricular activities with their tireless effort towards nurturing future engineers .This college has been like a family after just spending 2 semesters and I will always cherish every moment in my upcoming life to be spent at I2IT.
Kunal Kulkarni
F.E. – Computer
Rohan Chavan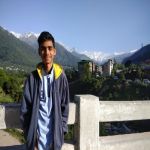 Great institute and expertise in technical education. The college campus is also great and enthusiastic. The college provides three branches, Computer Engineering, Information Technology and Electronics and Telecommunications which makes it simple, less crowded yet so nice institute. Quality of education is great. It's an excellent college no matter which department you are in. You will definitely enjoy here. Academics + Art circles + events + talent + fun. Everything is there.
Rohan Chavan – FE E&TC
Shreyas Shrawage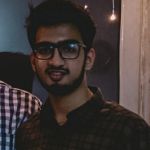 Learning at I²IT is fun,apart from academics, I²IT has been a great support for students, focusing on their extra-curricular activities as well, providing opportunities in every field so that each student gets an opportunity to explore his/her capability.
FE
AVANI SHETE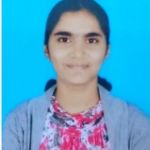 I²IT is a place where you are surrounded by positive and healthy environment all the time. The College provides us with good facilities and very supportive faculties. This gives us a fabulous learning environment. I²IT also encourages me and gives me various opportunities to participate in extracurricular activities. The college actually helps us to maintain a perfect
a balance between the studies and our hobbies.
F.E.
SHIVAM MAHADIK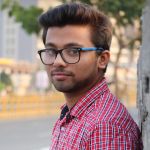 Getting into I²IT is one of the best things that has happened to me.
Even though I am just a fresher, I don't feel like an outsider anymore.
After spending only one semester on campus at I²IT I have learnt so much and I have 4 more years to go. Looking forward to the years ahead at I²IT
F.E. I²IT
POORVAJA RAO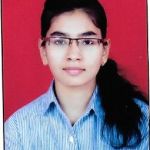 I²IT Pune provides a great environment for studies and astonishing platform for co-curricular activities. The campus has excellent infrastructure and is very beautiful with perfect blend of nature. It has good library resources and laboratories. The faculty members are helpful, friendly and supportive. They encourage us to learn through projects and industrial visits. I²IT is the platform where I am learning the essence of teamwork and developing skills of engaging with new people. It's a privilege to be a part of this esteemed institute.
F.E, I²IT