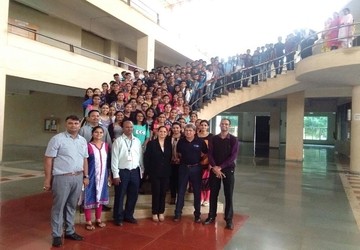 "Workshop on Universal Human Values"
Hosted by Department of Applied Sciences & Engineering, I²IT
Values inform our thoughts
Our thoughts reveal through words
Our words manifest into actions
Our action makes social behavior.
The importance and need for imparting universal human values in engineering students' life has now come to the forefront. Universal human values play an important role in the lives of humans at various stages including education and career. Which is why, the Department of Applied Sciences & Engineering (FE) hosted a workshop for its First Year students. Conducted by Ms Heena Chhabria who is a corporate trainer and an active member of Helpdesk – an NGO that works towards bridging the gap between industry requirement and student training. Heena is also an active online mentor for students across the globe.
The interactive workshop gave the students opportunity to contemplate, express themselves and internalize ethical concepts that could help them become better professionals and better individuals.