I²IT aspires to be an academic leader recognized for innovation, quality teaching and research, holding high moral values and a forward thinking institution that explores creative approaches for the future.
Our Mission
To provide a viable and adaptable atmosphere guided by the principles of inclusiveness, integrity, innovation, creativity and quality.
To bridge the gap between the industry and academia by providing industry sponsored projects, internships and various guest lectures.
To inculcate technical and team work skills in students so as to enable them take up new challenges and real life problems faced by industry and society.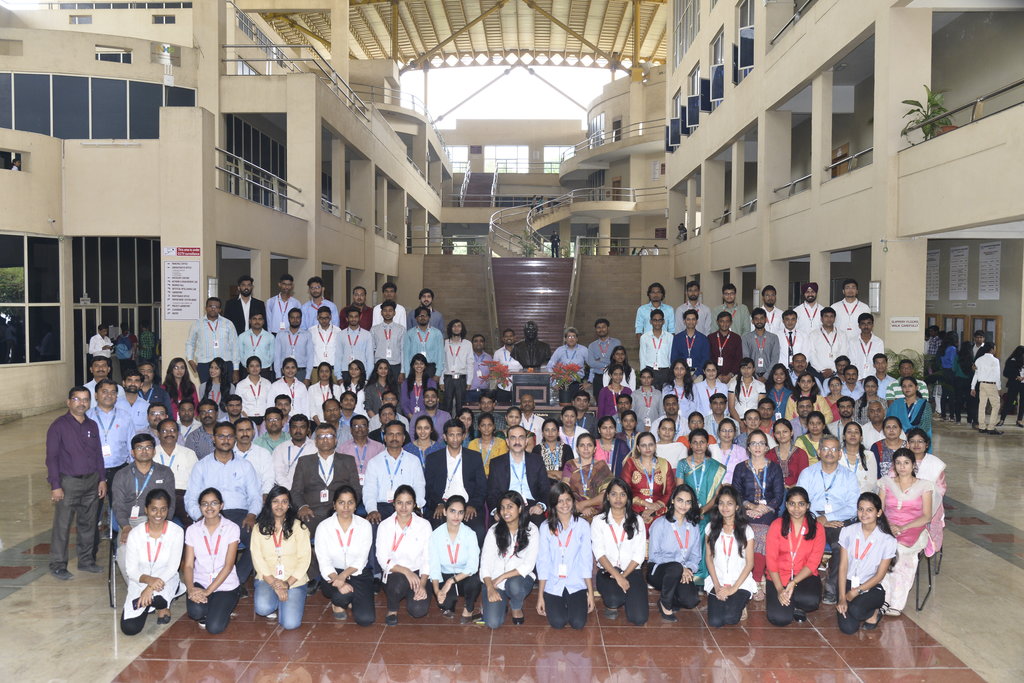 Core Values
Place learner needs at the centre of our academic and service planning, policies and programmes
Hold high standards of character and integrity as the foundation upon which the institution is built and uphold the dignity of each individual by being ethical, humble, unbiased and polite in communications and actions
Encourage academic  flexibility, knowledge and  skills by integrating teaching, research  and  learning to  promote continuous progress of our educated community
Distinctive Highlights
I²IT is strategically situated in the Rajiv Gandhi Infotech Park spurred  on by an abundance of a highly trained  and young work force, technical giants of India and the world, setting up operations as well as R & D base  in the city, in turn fueling the demand for engineering professional
Distinguished  faculty members with rich teaching, industry  & research experience, number of who  are  alumni  of institutions of national repute
Well-equipped laboratories for all courses  with computing  facilities based on multiprocessor servers with multi media workstations, connected through  high speed  campus wide network that operates on a Gigabit backbone implemented through fibre optic cables
Various activities for students  (expert talks, bridge  courses,  extra curricular events) to enhance holistic development of students
Internet connectivity in academic building and hostel rooms (physical as well as Wi-fi facilities) Soft Skills and Aptitude Training programs to help students develop strong communication skills Overall development of students through academic, athletic, technical, cultural and social exposure
Exhaustive physical library with book bank facility for EBC students and sophisticated digital library for nurturing learning environment
Strong Alumni network for global reach
On-campus separate hostels for boys and girls
Well-equipped 24 x 7 Medical Assistance Centre
Recognized centre of Directorate of Technical Education (DTE), Govt.  of Maharashtra for facilitating Central Admission Process (CAP)