As the world is battling one of the worst pandemic, it is important that teachers look beyond the obvious teaching methods and incorporate innovative ways to help the learners. But are these technologies really working for students?
 I am a teacher anda mother. Like me, many teachers around the world are finding newer ways to help students while being at home with their families. As a professor in the Computer Engineering domain, I started online teaching during this period of national lockdown.I used the various tools that today's technology had to offer so as to share knowledge with my students. In the current situation, keeping the teaching-learning process alive has become possible only because we have such dynamic technologies at our disposal.  However, I have a slightly different take on this platform.  Initially, students attend the sessioneagerly and are happy to learn; showing their appreciation towards the initiatives of teachers. But as time passes, they loseinterest and drop out. This seems apparent especially since we are unable to connect with students face to face. Call me old school; but somehow teaching online seems like aone-way communication.
Today, we are privilegedto be part of a golden epoch where digital platforms can facilitate reaching out to students especially during such critical times. The young generation is more technically adaptive and that makes it easier for them to learn through newer ways, more flexible methods with focus on convenience.  The restrictive scenario of classrooms seems to be on its way out to be replaced with such better teaching-learning tools.
However, being ingrained in the sanctity of classroom teaching, the newer technologies seem disconnected. For one, online teaching is a one-way communication where most often the comfort of face-to-face experience is missing. As a teacher I can confidently say that having the undivided attention of students in the classroom definitely enhances the learning.  Also, it helps when teachers are able to read the non-verbal signs of students and adapt the teaching levels on the spot. Whether it is explaining a topic with more examples or relaxing the intensity of the content, a direct connect in the classroom is invaluable.
I am not averse to using tools to reinforce the learning and I firmly believe that with time, our students will also learn to use these tools effectively to become better netizens and meet defined goals.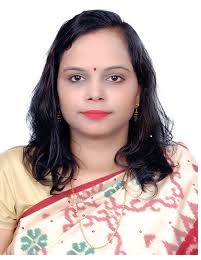 Dr. Sashikala Mishra
Prof. & Head – Dept of Computer Engineering
International Institute of Information Technology, I2IT