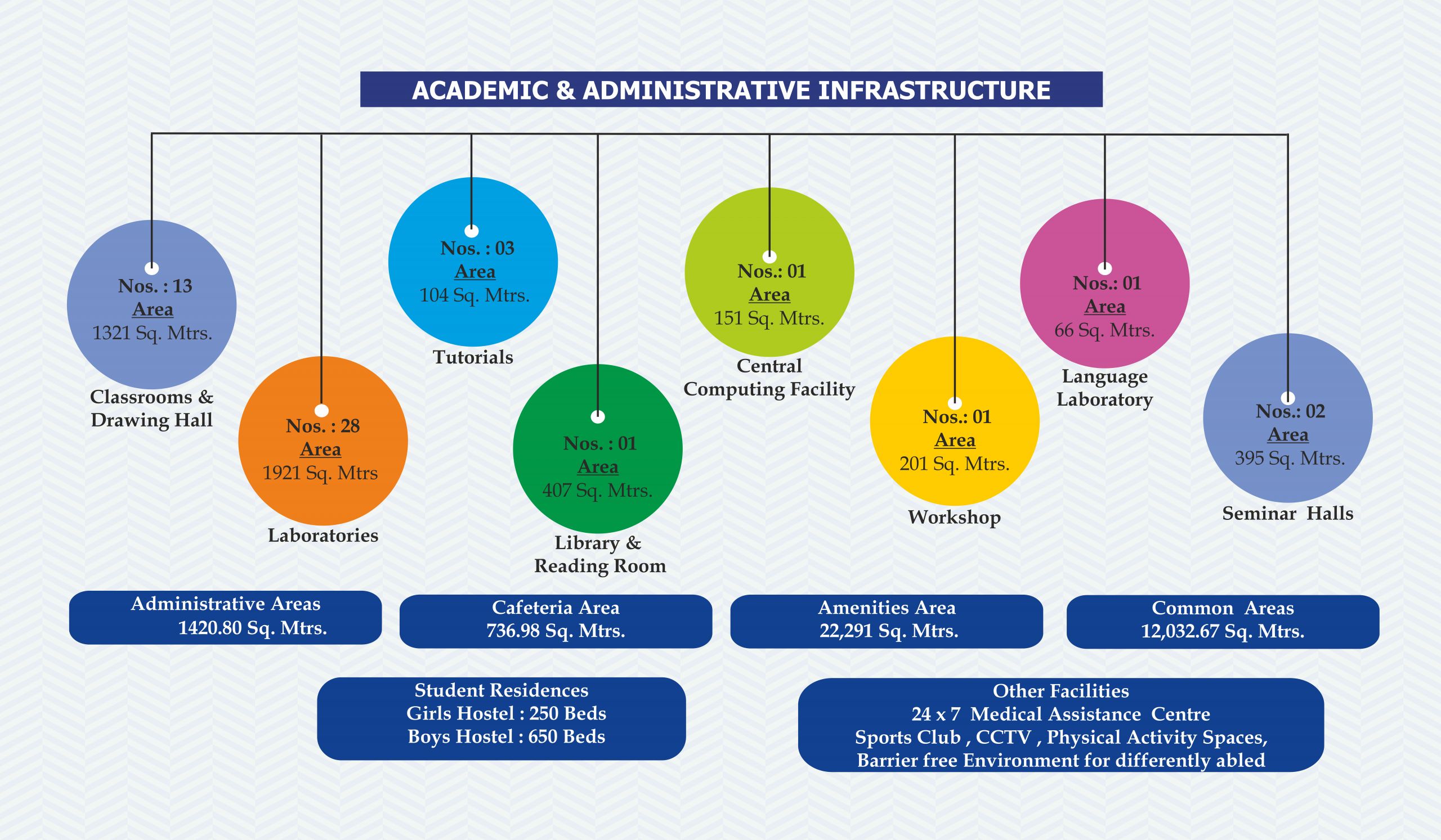 Distinctive Highlights
♦ I²IT is strategically situated in the Rajiv Gandhi Infotech Park spurred on by an abundance of a highly trained and young work force, technical giants of India and the world, setting up operations as well as R & D base in the city, in turn fueling the nd for engineering professionals.
♦ Distinguished faculty members with rich teaching, industry & research experience, number of who are alumni of institutions of national repute.
♦ Well-equipped laboratories for all courses with computing facilities based on multiprocessor servers with multi media workstations, connected through high speed campus wide network that operates on a Gigabit backbone implemented through fibre optic cables.
♦ Various activities for students (expert talks, bridge courses, extra curricular events) to enhance holistic development of students.
♦ Internet connectivity in academic building and hostel rooms (physical as well as Wi-fi facilities).
♦ Soft Skills and Aptitude Training programs to help students develop strong communication skills.
♦ Overall development of students through academic, athletic, technical, cultural and social exposure.
♦ Exhaustive physical library with book bank facility for EBC students and sophisticated digital library for nurturing learning environment.
♦ Strong Alumni network for global reach.
♦ On-campus separate hostels for boys and girls.
♦ Well-equipped 24 x 7 Medical Assistance Centre.
♦ Recognized centre of Directorate of Technical Education (DTE), Govt. of Maharashtra for facilitating Central Admission Process (CAP).