Training & Placement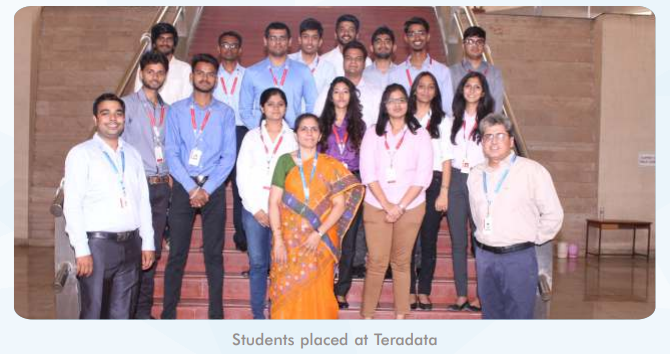 Internship
Internships are an integral part of most of the professional courses that provide students the opportunity to apply their theoretical knowledge in real-life situations and problems. I²IT supports and encourages students to participate in Internship Programs that have relevance to the prescribed academic program and provides growth and learning opportunities for the students.
Internships also assist the students in acquiring their academic and technical credentials by providing them ample opportunities to augment classroom instructions with hands-on exposure to the real world employment challenges and benefit them professionally. It is essential for the student to complete the necessary academic pre-requisites to be eligible
to apply for Internship.
The students are strictly advised to adhere to the Internship procedure of the Institute and avoid any fraudulent attempts in undertaking the Internship activity.
Violations if any in this regard will be dealt with appropriately.
Projects
With rapid development in modern Science and Technology, sponsored projects play an important role in making the students aware of the industry requirements while they are working on the relevant industry project/s. The preliminary exposure to undertake such project/s helps the students gain knowledge about the technical competencies, problem solving capabilities and leadership & managerial skills that they need to possess to meet the requirements of the industry.
Their valuable contributions to the industry during this project phase will create a road map toward achieving employment opportunities within such organizations. This would also encourage and create confidence among themselves in acclimatizing with the work culture of the organization thereby providing them a platform in delivering quality output.