PRATIKSHA GHULE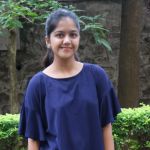 Being at I²IT has been a wonderful experience. Here I have learnt that success is a journey, not the destination and I²IT has been consistent in making this journey mesmerizing. Faculty members are very supportive and take great initiative to inculcate knowledge and skills in students. Along with academics, a lot of different activities on campus allowed me to polish my talents and have an overall development. There are various  committees that allowed me the opportunity to connect with people and have good work experience. I have learnt not just to become a good engineer but a good person.
Pratiksha Ghule
SE E& TC
Nikhil Kothari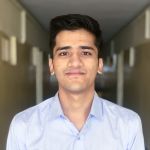 My journey at I²IT the past 4 years has been absolutely amazing and the college faculty and administration have supported me and my endeavors throughout. The college regularly organizes workshops and competitions to help students learn new skills. I have taken part in Hackathons and 24-hour programming competitions organized by the college committees and those achievements and experiences really helped me stand out among others. The college also organizes international trips on a yearly basis, and I was a part of one such trip to Thailand. The trip allowed me to expand my intellectual horizon as we were taught by leading researchers at the Asian Institute of Technology. I wanted to focus more on research in my final year and the college administration went above and beyond to make sure I had what I needed. I worked on an international research project funded by the Government of India in my final year and took on a few other research projects (according to my interests) at PPCRC. The teachers here are beyond amazing. I usually ask them a lot of questions regarding my projects and
research and they've always helped me out. The administration even allowed me to work at the lab 24*7 which is something that you don't see a lot in most colleges. The support I received from the college allowed me to explore various fields and then choose one that I liked.
Nikhil Kothari,
BE E&TC, I²IT.
Ashutosh Chalmal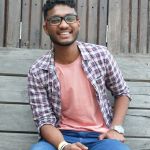 The College provides really good placement opportunities combined with many internship programs, seminars by expertise and other placement programs. Our college provides with facilities like free Wi-Fi , library, labs with all modern equipment and good teachers, who use the latest technology to teach the students in digital classrooms. The college also has hostel facilities along with a canteen. We have 24*7 medical facility, and a college ground and Table Tennis Hall with various equipment. Faculty members in the college are very helpful. They always try to motivate the students and give practical knowledge I enjoy our annual sports event "ASKARA" and Annual Techno-Cultural Fest "Dhruva" organized by the faculty and students.
Ashutosh Chalmal
TE IT
Shalaka Thorat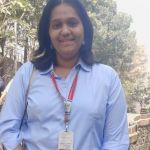 The first day I visited college the one thing that stuck me most was the stunning main college building and its high dome. The classrooms, toilets as well as the corridors are very neat, clean and hygienically safe too. Labs are very well-equipped with efficient staff. The cooperative and liberal faculty members urge the students to think and come up with innovative ideas, techniques on their own. We also get the opportunity to get industry inputs through guest lectures. Placements are good. Many new companies along with established ones approach the college for selection of students. Campus life can be fun here amongst all greenery and tranquil atmosphere. The students here have many opportunities to show-case their liking and talent. The college also has an EDC (Entrepreneurship Development Cell) for the students aspiring to start their businesses and also offers subsidies to such emerging business ideas.
Shalaka Thorat
TE IT
Vamshikiran Morlawar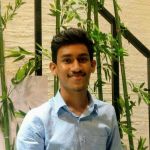 I²IT, is much different from most colleges I've been to. The community here is small so it has a family feel even on campus. As a new college student, I had a lot of goals and aspirations. Over the last four years, I²IT gave me an incredible amount of resources, guidance along with academic knowledge to pursue my career. I also developed leadership and communication skills. With constant encouragement and support of my mentors, I strove for good grades and also became very involved in student activities. I knew my hard work had paid off when I was selected as the Chairperson of ACM Student Chapter, Student Representative and was honored with an Overall Academic Achievement Award. I will never forget the opportunities I²IT has given me. I believe "Everyone has some hidden talent, the opportunities and experiences at I²IT will bring them to light"
Vamshikiran Morlawar
BE IT
Aditi Pise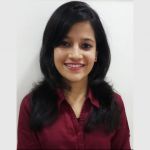 I²IT along with its eye-catching and awe-inspiring infrastructure, provides outstanding faculty members, and a remarkable placement cell. Throughout my four years, I have been encouraged by the teachers to participate in extra-curricular activities and widen my horizons beyond the academic curriculum. All the teachers have always been extremely supportive. Various workshops and sessions held, improved my technical as well as interpersonal skills.I²IT has given me a chance to participate in various committees to organize events and broaden my network. The placement cell has excellent policies and has exceptionally helped me build an industry-ready profile, by arranging seminars periodically and holding aptitude- development lectures every week for three years. Overall, I²IT has not only helped me grow career-wise, but I have also gained the values and memories, I will cherish for life.
Aditi Pise
(BE IT)
Janhvi Patil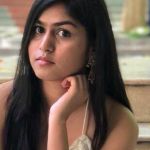 During my four years of bachelor studies, I have gained the knowledge and skills that will help me develop my future career as an engineer. I am thankful to all the passionate teachers who were kind and well prepared for sharing their wisdom and experience with us. They always provided us with amazing opportunities and challenges that kept us on our toes and made us more capable of solving problems outside the realm of textbooks and our curriculum. I'm grateful to the efforts of our placement department that helped me bag the first job that I applied for. I was also lucky enough to be given the opportunity to attend the technology and innovation camp held at AIT Thailand. Being part of a big international study-group and having the chance to get involved in cross cultural interaction has been an amazing learning experience and helped me enhance my interpersonal and communication skills.
Janhvi Patil
BE E&TC, I² IT
Ishita Rai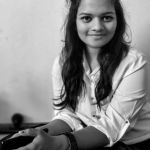 I strongly believe that there exists determination and moral support to achieve anything in life. The former part is within ourselves and for the latter there are people who provide us with utmost help for which I would like to thank the training and placement cell, I²IT. My life at I²IT made me stronger and took me a step ahead for being an independent woman. I am so grateful to all the faculty members for being so supportive and bringing out the best in me. All the events that I took part in helped me grow my confidence level.
Ishita Rai
TE E&TC, I²IT
Mohnish Sancheti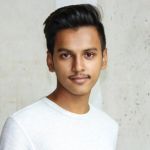 I got to know about this college through CAP round. Soon after, I visited the
college and I was fascinated by the vast infrastructure and by the surrounding IT Hub. That was the time when I was sure that I would be part of this college. I got admission and started my graduation back in 2017. I
would like to specially highlight the environment of I²IT, where the faculty members turned out to be good potters and we, mere clay who were being wonderfully shaped into fine pieces of artwork. The shaping process is
quite hard and long. Our knowledge and skills have been stretched and tested at many points, But in all those stretching, pulling and shaping processes the only aim of I²IT as a whole is committed to make their
students better individuals with good values and great knowledge. Various student development activities transformed me to a great extent. Being a part of I²IT is such a great and fun experience.
Mohnish Sancheti
TE E&TC, I²IT
Isha Pathak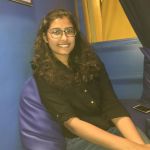 I 2 IT has always believed in helping and guiding its students. Studying at I 2 IT brought an added value to my life. It gave me the opportunity to meet different kinds of people and learn numerous things. In the beginning I was really scared to start a new life in a new city, but the faculty members made it so easy for me. The way in which teaching and learning is accomplished is unique. The availability of books in library reaches every students' requirement. I 2 IT has a beautiful campus and smart classes. The learning atmosphere at the college is excellent. There are many events and competitions organized which helps every student to explore more and more. I am really glad to be part of I 2 IT family
Isha Pathak
SE E&TC, I²IT
Ishan Srivastava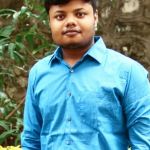 Studying in a college is not a big thing but at IsquareIT I have explored a lot, I feel very proud to be a member of IsquareIT family. Indulging with supportive seniors, faculty and friends makes the ambience very positive
and the campus itself is very boosting, I can see a change in myself after I started my study here. The college has given me opportunities and being part of such an institution makes me feel glad and I can say that at
IsquareIT, you are given the platform to showcase your talents and skills. At IsquareIT, it is not just the education but it adds values to life and one gets to learn a lot. I am living my best days here at IsquareIT.
Ishan Srivastava
SE E&TC, I² IT
Jahanvi Mehariya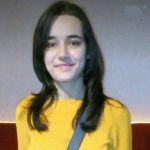 It gives me immense pleasure to say that I could be a part of I2IT family. It helped me to grow both academically and as a person. The college gives us ample opportunities to project our skills, technical as well as artistic. It has state-of-the-art infrastructure.
Talking in terms of amenities, it has well-equipped laboratories, classrooms with projectors and a library with all the resources. It also provides facilities to carry out research work. The campus is covered with lush green trees. The quality of teaching is excellent. The faculty are highly knowledgeable in their fields and impart the knowledge to students in a very easy manner. The placement facilities are top notch, given the location where the college is, it attracts lot of industries for internship and recruitment. The placement cell works hard to instil the skills in students which are needed for getting placed by way of organizing workshops, seminars, soft-skills lectures. It also gives opportunities for students and staff to earn money through the earn and learn scheme. The college gives equal importance to extracurricular activities by organizing fests like Dhruva, hackathons, sports events, etc.
Jahanvi Mehariya
BE COMP
Mokshada Mahesh Potdar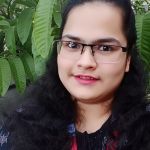 I am proud to be part of I2IT family. I was pleasantly surprised by the beautiful campus and the quality of facilities that I2IT provides. The college not only imparts knowledge but also inculcates life skills in us to make us socially responsible citizens. The best thing about being a student here is the number of additional opportunities that are available. The I2IT organizes various industrial visits, guest lectures, conferences, student club activities, competitions, workshops for its students. It has excellent teaching faculty, well equipped labs, classrooms, library and sports room etc. Professors here are experts in their respective fields and are very friendly. They provide the students with excellent technical knowledge. Peaceful atmosphere and pleasant climate fills the campus with positive energy, making it the best place to study.
Mokshada Mahesh Potdar
FE (Comp.)
Archit Verma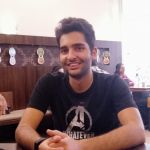 Being a student of engineering is a challenge in itself. After joining I2IT I realised that it is not going to be easy and I would have to work hard. This college provides you with opportunities to work on your skill sets like participating in competitions , cultural events and also with some sports activities. The campus is very beautiful and has smart classrooms, a really good library and laboratories. Faculty is very supportive and friendly and will help you to figure things out. It is you who has to work hard and make things happen. I look forward to work on myself and grow as person over the next four years
Archit Verma
FE  E&TC
Kalyani Kathane
I²IT is a place where you can find an amalgamation of learning, fun, culture,  many such life preaching activities.
Is a place where your voice is heard and your opinion matters. My knowledge and confidence has been boosted after coming here.
Faculty is very supportive and they not only help you in academics but also in non- academic activities. Events organised at the institute helped me to grow and enhance my skills.
Kalya