PRATIKSHA GHULE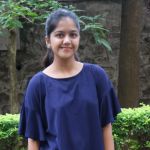 Being at I²IT has been a wonderful experience. Here I have learnt that success is a journey, not the destination and I²IT has been consistent in making this journey mesmerizing. Faculty members are very supportive and take great initiative to inculcate knowledge and skills in students. Along with academics, a lot of different activities on campus allowed me to polish my talents and have an overall development. There are various  committees that allowed me the opportunity to connect with people and have good work experience. I have learnt not just to become a good engineer but a good person.
Pratiksha Ghule
SE E& TC
Nikhil Kothari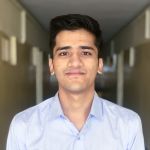 My journey at I²IT the past 4 years has been absolutely amazing and the college faculty and administration have supported me and my endeavors throughout. The college regularly organizes workshops and competitions to help students learn new skills. I have taken part in Hackathons and 24-hour programming competitions organized by the college committees and those achievements and experiences really helped me stand out among others. The college also organizes international trips on a yearly basis, and I was a part of one such trip to Thailand. The trip allowed me to expand my intellectual horizon as we were taught by leading researchers at the Asian Institute of Technology. I wanted to focus more on research in my final year and the college administration went above and beyond to make sure I had what I needed. I worked on an international research project funded by the Government of India in my final year and took on a few other research projects (according to my interests) at PPCRC. The teachers here are beyond amazing. I usually ask them a lot of questions regarding my projects and
research and they've always helped me out. The administration even allowed me to work at the lab 24*7 which is something that you don't see a lot in most colleges. The support I received from the college allowed me to explore various fields and then choose one that I liked.
Nikhil Kothari,
BE E&TC, I²IT.
Ashutosh Chalmal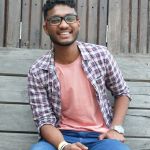 The College provides really good placement opportunities combined with many internship programs, seminars by expertise and other placement programs. Our college provides with facilities like free Wi-Fi , library, labs with all modern equipment and good teachers, who use the latest technology to teach the students in digital classrooms. The college also has hostel facilities along with a canteen. We have 24*7 medical facility, and a college ground and Table Tennis Hall with various equipment. Faculty members in the college are very helpful. They always try to motivate the students and give practical knowledge I enjoy our annual sports event "ASKARA" and Annual Techno-Cultural Fest "Dhruva" organized by the faculty and students.
Ashutosh Chalmal
TE IT
Shalaka Thorat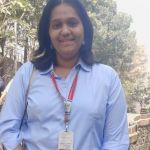 The first day I visited college the one thing that stuck me most was the stunning main college building and its high dome. The classrooms, toilets as well as the corridors are very neat, clean and hygienically safe too. Labs are very well-equipped with efficient staff. The cooperative and liberal faculty members urge the students to think and come up with innovative ideas, techniques on their own. We also get the opportunity to get industry inputs through guest lectures. Placements are good. Many new companies along with established ones approach the college for selection of students. Campus life can be fun here amongst all greenery and tranquil atmosphere. The students here have many opportunities to show-case their liking and talent. The college also has an EDC (Entrepreneurship Development Cell) for the students aspiring to start their businesses and also offers subsidies to such emerging business ideas.
Shalaka Thorat
TE IT
Vamshikiran Morlawar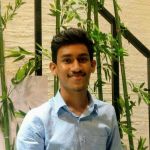 I²IT, is much different from most colleges I've been to. The community here is small so it has a family feel even on campus. As a new college student, I had a lot of goals and aspirations. Over the last four years, I²IT gave me an incredible amount of resources, guidance along with academic knowledge to pursue my career. I also developed leadership and communication skills. With constant encouragement and support of my mentors, I strove for good grades and also became very involved in student activities. I knew my hard work had paid off when I was selected as the Chairperson of ACM Student Chapter, Student Representative and was honored with an Overall Academic Achievement Award. I will never forget the opportunities I²IT has given me. I believe "Everyone has some hidden talent, the opportunities and experiences at I²IT will bring them to light"
Vamshikiran Morlawar
BE IT
Aditi Pise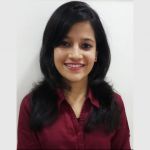 I²IT along with its eye-catching and awe-inspiring infrastructure, provides outstanding faculty members, and a remarkable placement cell. Throughout my four years, I have been encouraged by the teachers to participate in extra-curricular activities and widen my horizons beyond the academic curriculum. All the teachers have always been extremely supportive. Various workshops and sessions held, improved my technical as well as interpersonal skills.I²IT has given me a chance to participate in various committees to organize events and broaden my network. The placement cell has excellent policies and has exceptionally helped me build an industry-ready profile, by arranging seminars periodically and holding aptitude- development lectures every week for three years. Overall, I²IT has not only helped me grow career-wise, but I have also gained the values and memories, I will cherish for life.
Aditi Pise
(BE IT)
Janhvi Patil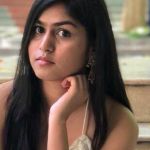 During my four years of bachelor studies, I have gained the knowledge and skills that will help me develop my future career as an engineer. I am thankful to all the passionate teachers who were kind and well prepared for sharing their wisdom and experience with us. They always provided us with amazing opportunities and challenges that kept us on our toes and made us more capable of solving problems outside the realm of textbooks and our curriculum. I'm grateful to the efforts of our placement department that helped me bag the first job that I applied for. I was also lucky enough to be given the opportunity to attend the technology and innovation camp held at AIT Thailand. Being part of a big international study-group and having the chance to get involved in cross cultural interaction has been an amazing learning experience and helped me enhance my interpersonal and communication skills.
Janhvi Patil
BE E&TC, I² IT
Ishita Rai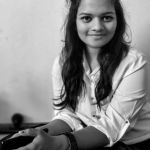 I strongly believe that there exists determination and moral support to achieve anything in life. The former part is within ourselves and for the latter there are people who provide us with utmost help for which I would like to thank the training and placement cell, I²IT. My life at I²IT made me stronger and took me a step ahead for being an independent woman. I am so grateful to all the faculty members for being so supportive and bringing out the best in me. All the events that I took part in helped me grow my confidence level.
Ishita Rai
TE E&TC, I²IT
Mohnish Sancheti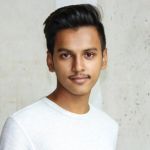 I got to know about this college through CAP round. Soon after, I visited the
college and I was fascinated by the vast infrastructure and by the surrounding IT Hub. That was the time when I was sure that I would be part of this college. I got admission and started my graduation back in 2017. I
would like to specially highlight the environment of I²IT, where the faculty members turned out to be good potters and we, mere clay who were being wonderfully shaped into fine pieces of artwork. The shaping process is
quite hard and long. Our knowledge and skills have been stretched and tested at many points, But in all those stretching, pulling and shaping processes the only aim of I²IT as a whole is committed to make their
students better individuals with good values and great knowledge. Various student development activities transformed me to a great extent. Being a part of I²IT is such a great and fun experience.
Mohnish Sancheti
TE E&TC, I²IT
Isha Pathak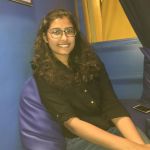 I 2 IT has always believed in helping and guiding its students. Studying at I 2 IT brought an added value to my life. It gave me the opportunity to meet different kinds of people and learn numerous things. In the beginning I was really scared to start a new life in a new city, but the faculty members made it so easy for me. The way in which teaching and learning is accomplished is unique. The availability of books in library reaches every students' requirement. I 2 IT has a beautiful campus and smart classes. The learning atmosphere at the college is excellent. There are many events and competitions organized which helps every student to explore more and more. I am really glad to be part of I 2 IT family
Isha Pathak
SE E&TC, I²IT
Ishan Srivastava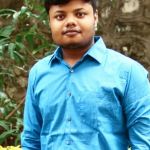 Studying in a college is not a big thing but at IsquareIT I have explored a lot, I feel very proud to be a member of IsquareIT family. Indulging with supportive seniors, faculty and friends makes the ambience very positive
and the campus itself is very boosting, I can see a change in myself after I started my study here. The college has given me opportunities and being part of such an institution makes me feel glad and I can say that at
IsquareIT, you are given the platform to showcase your talents and skills. At IsquareIT, it is not just the education but it adds values to life and one gets to learn a lot. I am living my best days here at IsquareIT.
Ishan Srivastava
SE E&TC, I² IT
Jahanvi Mehariya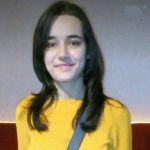 It gives me immense pleasure to say that I could be a part of I2IT family. It helped me to grow both academically and as a person. The college gives us ample opportunities to project our skills, technical as well as artistic. It has state-of-the-art infrastructure.
Talking in terms of amenities, it has well-equipped laboratories, classrooms with projectors and a library with all the resources. It also provides facilities to carry out research work. The campus is covered with lush green trees. The quality of teaching is excellent. The faculty are highly knowledgeable in their fields and impart the knowledge to students in a very easy manner. The placement facilities are top notch, given the location where the college is, it attracts lot of industries for internship and recruitment. The placement cell works hard to instil the skills in students which are needed for getting placed by way of organizing workshops, seminars, soft-skills lectures. It also gives opportunities for students and staff to earn money through the earn and learn scheme. The college gives equal importance to extracurricular activities by organizing fests like Dhruva, hackathons, sports events, etc.
Jahanvi Mehariya
BE COMP
Mokshada Mahesh Potdar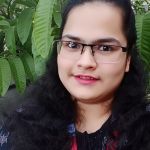 I am proud to be part of I2IT family. I was pleasantly surprised by the beautiful campus and the quality of facilities that I2IT provides. The college not only imparts knowledge but also inculcates life skills in us to make us socially responsible citizens. The best thing about being a student here is the number of additional opportunities that are available. The I2IT organizes various industrial visits, guest lectures, conferences, student club activities, competitions, workshops for its students. It has excellent teaching faculty, well equipped labs, classrooms, library and sports room etc. Professors here are experts in their respective fields and are very friendly. They provide the students with excellent technical knowledge. Peaceful atmosphere and pleasant climate fills the campus with positive energy, making it the best place to study.
Mokshada Mahesh Potdar
FE (Comp.)
Archit Verma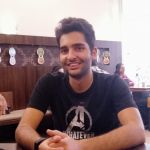 Being a student of engineering is a challenge in itself. After joining I2IT I realised that it is not going to be easy and I would have to work hard. This college provides you with opportunities to work on your skill sets like participating in competitions , cultural events and also with some sports activities. The campus is very beautiful and has smart classrooms, a really good library and laboratories. Faculty is very supportive and friendly and will help you to figure things out. It is you who has to work hard and make things happen. I look forward to work on myself and grow as person over the next four years
Archit Verma
FE  E&TC
Kalyani Kathane
I²IT is a place where you can find an amalgamation of learning, fun, culture,  many such life preaching activities.
Is a place where your voice is heard and your opinion matters. My knowledge and confidence has been boosted after coming here.
Faculty is very supportive and they not only help you in academics but also in non- academic activities. Events organised at the institute helped me to grow and enhance my skills.
Kalyani Kathane
F.E. E&TC
Aryan Kenchappagol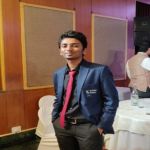 My journey at I Square IT has been a turning point in my life as this prestigious institution is helping me grow in various aspects. With the support of great teachers and the golden opportunities being offered to me, I'm blessed to be a student of this institute. The beautiful environment at the campus boosts my confidence which is a very crucial factor in a student's life. Also, interacting with the faculty and seniors is helping me grow in my
academics and co-curricular activities. Looking for a really productive time here in my learning years.
Aryan Kenchappagol
F.E. Computer
Kunal Kulkarni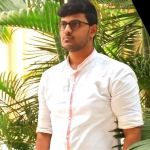 International Institute of Information Technology, Hinjawadi, Pune has become the most enthralling journey in my life. Our college campus is one of the most beautiful campuses with greenery around and provides various facilities from a well-stocked library to well- equipped laboratories. The faculty have been a great support in academics and extra- curricular activities with their tireless effort towards nurturing future engineers .This college has been like a family after just spending 2 semesters and I will always cherish every moment in my upcoming life to be spent at I2IT.
Kunal Kulkarni
F.E. – Computer
Rohan Chavan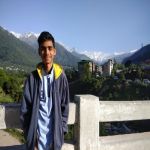 Great institute and expertise in technical education. The college campus is also great and enthusiastic. The college provides three branches, Computer Engineering, Information Technology and Electronics and Telecommunications which makes it simple, less crowded yet so nice institute. Quality of education is great. It's an excellent college no matter which department you are in. You will definitely enjoy here. Academics + Art circles + events + talent + fun. Everything is there.
Rohan Chavan – FE E&TC
Amruta Bagal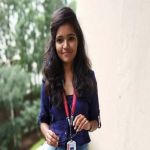 International Institute of Information Technology, Pune is a place where you can find an amalgamation of learning, fun, culture, lore, literature and many such life preaching activities.
I am thankful to Training & Placement cell, I2IT for providing a platform to enhance my skills and an opportunity to showcase them.
Amruta Bagal
BE COMP
Rituja Mahale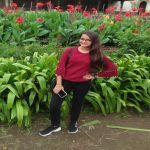 I am glad to share a positive journey of BE at I2IT.  I am thankful to all the faculty members as well as the Placement Department which is also doing a great job by arranging excellent placement opportunities. It not just provides us with various platform to showcase your abilities and skill but also helps you to learn communication skill that are highly required for you to face the corporate environment. I  am  lucky and proud to have been a part of this institute not only because I am placed but also because of the things I have learned which will help me in my future career.
Rituja Mahale
BE Comp
Hulasi Khinvasara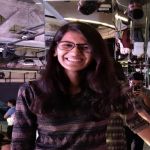 It's difficult to sum up the memories and experience of four years in few lines. I consider myself very lucky for being a part of I²IT. There is something motivational and special in this environment which made us study and enjoy co-curricular activities. All the professors are very helpful and they guided us all the time. Different events and sessions arranged by the college have certainly boosted my confidence to a great extent. Participating and organizing events of festivals and events gave me a different enjoyable experience. These four years have given me friends for life. It has been an unforgettable journey. I had spent my wonderful days of life in I²IT.
Hulasi Khinvasara
BE COMP
Tanmay Patil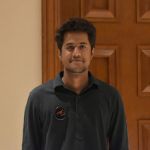 I²IT Placement Department is one of the most versatile departments in the college. It not only attains at bringing most of the reputed companies for placements but also is competent at organizing various inter-college as well as intra-college events. The placement department also assists students in improving their basic aptitude and communication skill, while they are in their mid-years of engineering so that students won't face any problems during their placements in the final year.
Manas Mahajan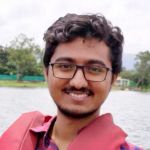 My experience with I²IT has been fantastic! I wanted to build my career in Computer Engineering and I²IT did just that and much more. I²IT provided me with ample opportunities to improve my technical as well as professional skills. The campus has got the best in class infrastructure and location for an IT institute. The faculty of I²IT has been very supportive. They helped me a lot with my technical and professional aspirations.
Manas Mahajan
BE, CE
Shreyas Shrawage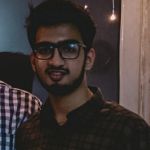 Learning at I²IT is fun,apart from academics, I²IT has been a great support for students, focusing on their extra-curricular activities as well, providing opportunities in every field so that each student gets an opportunity to explore his/her capability.
Shreyas Shrawage
FE
Avani Shete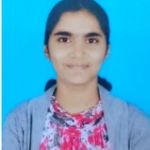 I²IT is a place where you are surrounded by positive and healthy environment all the time. The College provides us with good facilities and very supportive faculties. This gives us a fabulous learning environment. I²IT also encourages me and gives me various opportunities to participate in extracurricular activities. The college actually helps us to maintain a perfect
a balance between the studies and our hobbies.
Avani Shete
Vikramjit Banerjee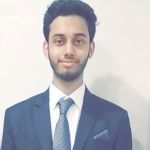 "Education is what remains after one has forgotten what one has learned in school/college."
Rightly said by Albert Einstein, world famous scientist. I²IT aims at exactly that. Apart from being one of the finest institutes in Pune University, I²IT always helps us to grow and evolve as a person. The institute focuses on our all round development and not just academic point of view. That is the thing I like the most about the institute. You enter as a normal student but you leave as a person who is eager and ready for the challenging world ahead.
Vikramjit Banerjee
SE CE
Shreya Wagh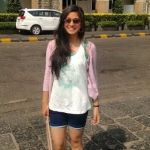 I²IT was a platform where I got countless opportunities to develop my skills in a broader perspective, to develop leadership and proactive thinking. The Institute has helped me to grow personally and professionally and I have gained profound knowledge through all the faculty members and great management, who are very supportive and encouraging. This amazing Institute with beautiful campus helped to land in a great company (IBM).
Thank you I²IT.
Shreya Wagh
BE, IT
Harshita Mathur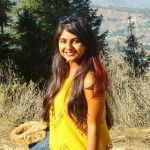 I²IT has certainly enhanced my learning curve. 4 long years gave me a lot of exposure and opportunities to discover my hidden talents and excel in them. I²IT has also provided me numerous platforms to showcase my talent. I am very thankful to the faculty for being so supportive, to help me sharpen my technical and interpersonal skills. The college also, gave me the knowledge and confidence, that has brought a new dimension into my life; the confidence to achieve a successful career. The placement department provided an extensive training to succeed and reach heights. I thank everybody at International Institute of Information Technology for helping me become what I am today.
Harshita Mathur
B.E, IT (2017), I²IT
Pratiksha Ragit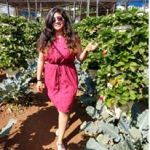 "It's difficult to sum up the memories and experience of four years in few lines. The four years on I²IT campus brought into my life friends who will be with me forever and lessons for lifetime. Although, my 4 years of engineering at I²IT was more of a new venture, I had countless opportunities to develop analytical skills, leadership and proactive thinking through various programs and events. These attributes were the key reasons because of which I was successfully placed at Infosys. Big thanks to all my faculty members and friends for this amazing journey throughout. My sincere appreciation & gratitude to the IT Department for their support and encouragement, this would not be possible without them."
Pratiksha Ragit
BE, IT
Ankita Chauhan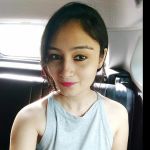 International Institute of Information Technology is no less than an enriched hub of knowledge. Not only did this institute help me excel in academics, but also gave me a platform wherein I could showcase my extracurricular talents.
On the whole, this establishment is an absolute hub for learning and wisdom. Four years of engineering were Bliss!
Ankita Chauhan
B.E, IT
Shruti Bhatia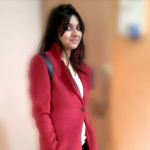 "You cannot build a dream house on a foundation built of sand". Well, I²IT was the perfect place where I laid a solid foundation both my career and my life. I am where I am because of being a part of the Institute and I am grateful for the years of learning and experience I had there.
Shruti Bhatia
B.E, IT
Ankita Jogekar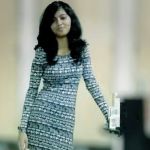 I²IT offers a blend of learning, enjoyment and an integration of enduring principles. As an IT student it provided me with a wide arena of the field and thus allowed me learn something new at every step. What amazes me is the plethora of extracurricular activities that the institute offers hence compelling individuals to explore and pursue extra talents while inculcating the spirit to stand out amongst the talented hardworking students. Another feather in the cap is the professors who impact the quality education to its students. The infrastructure of the institute speaks for itself. I²IT was like my family. A family that will be a part of me for the rest of my life.
Ankita Jogekar
BE, IT
Amol Patil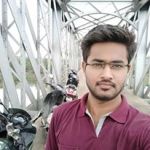 I²IT has helped me transform from a computer enthusiast to an IT professional. For me, I²IT is not just a college but a source of opportunities that helped me develop an all-round personality. Students are encouraged to take initiatives and hone their leadership skills, helping them grow into better professionals and better individuals. Also, the relationship between faculty and student is very cordial which made learning joyful. I will always carry within me beautiful memories of I²IT and will always cherish them.
Amol Patil
B.E, IT
Rakhi Agrawal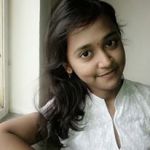 When I first started at I²IT, I was unsure about my future and anxious about the different challenges I was heading forward to face. But I²IT gave me the support and confidence to grow both personally and professionally. It gave me the opportunity to enrich my knowledge, to learn and to grow gradually. The faculty members are helpful, open and supportive. The campus is beautiful and has limitless professional and personal opportunities. I will forever cherish the memories I made at I²IT.
Rakhi Agrawal
B.E, IT
Vaibhav Walke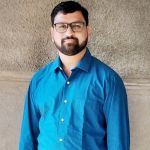 It was a great time that we spent at I²IT. Since the first day that I came to I²IT, I was met with nothing but energy and enthusiasm. The faculty and staff at this institution are very good. All that they want is for their students to do well. I²IT has so many opportunities for the students to get the help they need… Professors helped me beyond words. The Training and placement department continuously provided assistance with regard to placement. This college always places the students first. You will not be let down. I really believe it is a privilege to have studied at I²IT and I am so glad I made that choice.
Vaibhav Walke
B.E, IT
VIPIN SAMSON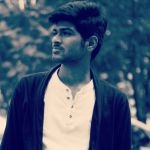 As a E&TC student at I²IT, a wide arena of fields opened up for me and thus I get to learn something new with every subject. What amazes me is the profusion of extracurricular activities that the institute offers hence compelling every student to explore his/her extra talents. The institute manages everything so well that students always finds themselves in a pool of never ending opportunity be it technical or non technical. One of the biggest merits of I2IT, that it provides healthy interaction of students with their seniors. The infrastructure of this college speaks for itself. The growth I have seen in myself is invaluable.
S.E. E&TC, I²IT
SOHAM BANERJEE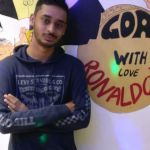 Most of us rarely like waking up in the morning and attending college.  That isn't something that we look forward to.  But with I²IT, I always find myself eager to get to campus. I like hanging out with my friends on campus.  I like studying in the library.  I like the way academics are conducted.  Basically, my day goes by in a jiffy and then when I get home, I look forward to being back on campus the next day.  The lectures, the practical sessions, the events, the teachers, my friends, the knowledge that I have acquired, the canteen, the gaming etc all these will always be etched in my memories forever.
I am happy to be an I²ITian!
B.E. CE , I²IT
SHIVAM MAHADIK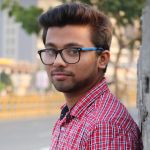 Getting into I²IT is one of the best things that has happened to me.
Even though I am just a fresher, I don't feel like an outsider anymore.
After spending only one semester on campus at I²IT I have learnt so much and I have 4 more years to go. Looking forward to the years ahead at I²IT
F.E. I²IT
SHALAKA THORAT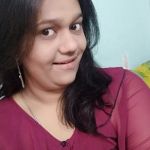 My perspective is that, an educational institution should not only impart academic knowledge but should also cater to the overall growth of its students. I have experienced the same after coming to I²IT.
When I first came to this institution, I instantly liked the infrastructure and the clean and green environment of the campus. My first year here was full of in-classroom as well as outdoor activities. Now also, guidance from mentors and teachers is always in abundance. It has enhanced my analyzing capacities and given me opportunity to explore more of myself.
Engineering is tiresome but not boring at I²IT. Where else could I be if not here?
S.E. IT, I²IT
POORVAJA RAO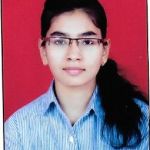 I²IT Pune provides a great environment for studies and astonishing platform for co-curricular activities. The campus has excellent infrastructure and is very beautiful with perfect blend of nature. It has good library resources and laboratories. The faculty members are helpful, friendly and supportive. They encourage us to learn through projects and industrial visits. I²IT is the platform where I am learning the essence of teamwork and developing skills of engaging with new people. It's a privilege to be a part of this esteemed institute.
F.E, I²IT
HULASI KHINVASARA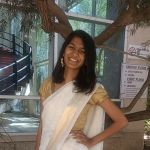 I²IT offers a blend of learning and extra-curricular activities. As a Computer Engineering student it provides a wide area of the field and thus I get to learn something new with every subject. The entire study environment makes it easy for a student to learn and inculcate the spirit to stand out amongst the talented and hard-working students. I²IT for me is a great blend for learning both, technical and non-technical skills.
T.E. CE, I²IT
VINEET SINGH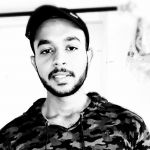 For me I²IT is the place where I grow, learn, and keep myself fit and explore out-of-the-box things. I grow with the knowledge that I acquire on a daily basis.. I learn as I get ready to face the real world.. I stay fit in terms of training my mind as well as build the capability to face challenges that I would come across. It's a place where we students are free to do anything that could enhance our professional and personal lives. I²IT is the place where one can build the best memories of one's life.
S.E. E&TC, I²IT
UDIT SRIVASTAVA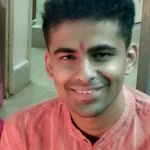 I have gained knowledge from this institute; at the same time I have received great opportunities and exposure to industries through industrial visits. This college provided me with a very good platform to showcase my talents. It hosts various events and not just limited to academics; but also creates opportunities to students to pursue their hobbies like extra-curricular activities through the annual college festival, Dhruva. As a volunteer in placement committee I have seen that the many reputed companies come for the recruitment process and students have been placed in various companies.
T.E. CE, I²IT
SHUBHAM VARMA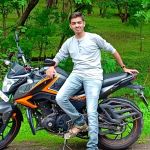 Before coming to I²IT, I was like most other students who would avoid or turn away from events on campus. I was shy to speak in front of a crowd, and a self-proclaimed introvert. But, after joining I²IT, I learnt a lot. Here, learning is more than fun. Various student development activities transformed me to a great extent.
I²IT helped me become stronger and find the path towards my dreams. The fascinating architecture, various facilities, the interactive way of teaching and supportive staff adds value to our college life.
To be frank, I²IT added an essence of joy in many students' lives.
T.E. CE, I²IT
SHRUTI SINHA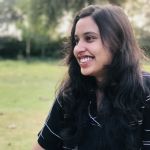 I²IT has given me an astonishing platform for the overall growth and development. The campus has excellent infrastructure and is very beautiful with a perfect blend of nature and student-friendly amenities and modern well-equipped library. Computer Science Department is unmatched. The teachers are very friendly, professional and inspiring. The faculty members have always encouraged us to learn through projects which were very helpful for us throughout our studies. Academics are in accordance with the latest industry trends. Also I would like to highlight that the hostel facility is really nice and one of my reasons to join this college.
T.E. CE, I²IT
SHRADDHA BHANDARKAR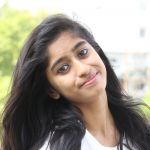 My journey in I²IT began in 2017. Situated in the IT hub, my college has provided me with astonishing opportunities from the first day itself, like Tech Innovation Barclays. Most importantly, every faculty makes sure you feel like a crucial member of this family. My experience in this college has been nothing but a beautiful journey. I made great friends with whom I share many happy memories. Educational workshops and guest lecturers have always been very knowledgeable and inspiring. Moreover, the college not only focuses on academics, but also on enhancing morals and ethics, and cultural and sports activities. Dhruva is a three-day quintessential event, wherein people from other colleges also come to participate. Not to mention the mind-blowing technical events by college committees like ACM, ITSA, CESA, IEEE to name a few. College is a place, where I've always found soothing peace, because of the overwhelming campus and the infrastructure. This college will always have a piece of my heart. When I pass out in 2021, I'm going to take back a bunch of memories and a small but life changing part of my life. I'm quite sure this college is the right place for me to make my journey ahead awesome.
S.E. IT, I²IT
SANSKRITI OZA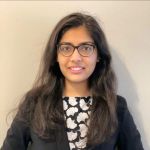 I²IT is a perfect combination of art, athletics and academics. If one thinks that in engineering is all about studies, then it's false. Here at I²IT one can find ample opportunities in every domain to explore one's skills, through which one can make one's career and follow one's passion as well.
T.E. IT, I²IT
RAJDEEP BHATTACHARYA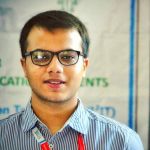 I think alongside academics the college provides us opportunities to explore a wide variety of co-curricular activities related to music , drama , sports. I²IT also gives us a chance to be part of social committees such as the P.R , Y.I(young india), CMC which can be very helpful for a person to develop his/her social and communication skills. This surely adds up to your experience level.
B.E. E&TC, I²IT
NIMIT SHAH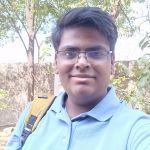 I learned a lot in my four years and enjoyed my college life. Supportive seniors and faculty, beautiful and serene campus, quality education and real-world experiences are words that come to my mind when describing I²IT. It's everything one needs from a college and a network developed for life. The college has numerous industry contacts and they visit regularly and give lectures. The professors constantly promote project based learning. All in all, I²IT are the best 4 years of my life.
B.E. E&TC, I²IT
NIDHI DEV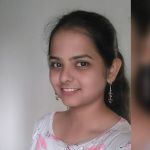 The growth I have seen in myself due to I²IT, is invaluable. It has taught me things far beyond bookish knowledge and helped me broaden my horizons. It has helped me to develop a positive attitude towards my studies and discover more about myself.
The courses, expert lectures, industrial visits and other co-curricular activities manifold our knowledge in technical as well in other necessary lifelong activities. The teachers are very friendly, professional and inspiring. Beyond the coursework, I participated extensively in co curricular activities like college festivals, and most importantly in competitive volleyball. The infrastructure of the college speaks for itself.
T.E. IT, I²IT
NAMAN GUPTA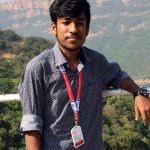 I²IT campus makes a good first impression and the rest is taken care of by the amazing teachers. I²IT believes in quality and not quantity. It is a place where students can share their aspirations. For me, I²IT has been a beacon of light guiding me through the path of hardships towards my professional success. I was, I am and I will always be proud to be an I²ITian.
TE E&TC, I²IT
MANALI KASWA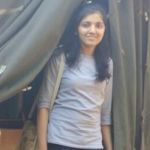 1st August 2017, 9 am – my first day at I²IT!
I was hoping that the decision of choosing this college would be correct. Entering the campus, I was charmed by its incredible infrastructure… the lush greenery, well-established library and clean surroundings. Speaking of academics, learning here is beyond exams. Located in the Infotech Park, there is enough industrial exposure. Loads of extra-curricular and technical activities and these enhanced my knowledge. Eventually I realized that I was at the right place… the place where every day is an opportunity to learn new lessons.
Thank you I²IT for making me what I am today!
S.E. CE, I²IT
ANNIE BHARADWAJ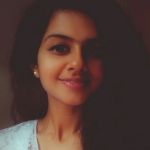 They say the road of life is long & winding. So it's important to mark the milestones along the way. As I go down this road, am going to cherish the memories & opportunities, this college gave to me. It transformed me at every stage of growth & made me better all along. It's the friendships & the bonds that added even more to this journey and made it worthwhile.
B.E. E&TC, I²IT
ARAVIND RENJAN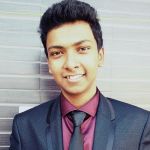 Simply put, I²IT made approximately
45 subjects,
24 practicals,
90 assignments,
10 projects
Seem like a joyous journey. The campus architecture is great. The faculty members are very supportive, and students are simply awesome. I²IT ambience is one to aspire for. I have a lot of good memories at I²IT.
B.E. CE, I²IT
ABHISHEK RANJAN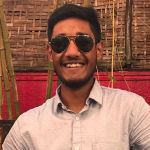 To me, I²IT has been a place that can shape a student's career. With the modern infrastructure and well-designed curriculum, I have been able to gain knowledge and become a better version of myself.
Along with academics, the college activities teach you practical experiences beyond the classrooms and give you a full experience in four years of engineering.
T.E. E&TC, I²IT
ADARSH AGRAWAL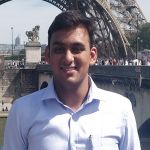 "My experiences at I²IT made me stronger and took me a step ahead in my life. The kind of national and international opportunities this college gave to me is tremendous which is ultimately helping me shape my career objective in the right direction. I am really thankful for the support given by our faculty and the training & placement department. I²IT provides a great platform for skills enhancement and to get a great learning experience."
T.E. E&TC, I²IT
ISHITA RAI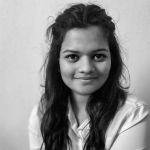 I believe that there exists determination and moral support to achieve anything in life. The former part is within ourselves and for the latter there are people who provide us with utmost help for which I would like to thank the Training and Placement Cell, I²IT. My life at I²IT made me stronger and took me a step ahead for being an independent woman. I am thankful to all the faculty members who supported me. The events that I took part in helped me to grow my confidence level."
S.E. E&TC, I²IT
JAHANVI MEHARIYA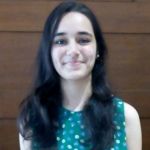 I feel privileged that I could be a part of I²IT. The atmosphere is filled with motivation and all the faculties are so enthusiastic and always ready to help the students. They play an important role in shaping us to be confident and be a better version of ourselves. The institute's library is a pool of knowledge and provides the students with various resources like books, papers, periodicals. What amazes me is the plethora of extracurricular activities the institute offers, be it technical competitions or social activities. It provides countless opportunities for all kinds of talents. The T&P department is very supportive and always working hard to get its students the best job offers. They conduct seminars, mock interviews which prove very conducive in the student's growth. The infrastructure of the institution speaks for itself.
T.E. CE, I²IT
AVANI PATHAK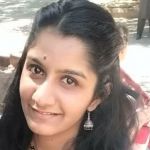 Being a student of I²IT has been a privilege as it helps reach one step closer to the goals. As this institute is located in heart of the IT hub in Pune, it has a direct connect with the companies. Thus, I²IT has access and knowledge about the skill sets required for an IT career.Along with academics, faculty members have always been supportive in terms of guidance required in any field of interest. Institute promotes research and always encourages students to participate in various technical competitions such as Hackathons etc., that give students an insight into developing new ideas which could help reduce the barriers in technological advancements. Labs are well equipped with the required software. College has a lush green environment. Personality Development is one of the prime focuses of the institute. Various workshops such as AI, Wifi hacking etc., help make the right career choices.
S.E. CE, I²IT
CHAITHRA BHAT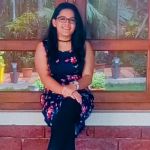 I²IT is a place full of learning, fun, culture, lore and literature. The faculty here has a perfect blend of technical and soft skills and leaves no stone unturned to ensure that we are provided with all the tools to become successful individuals, both, on the professional and the personal front. At I²IT, we are constantly given various platforms to enhance our skills and opportunities to showcase them. The professors always inspire us to go above and beyond our capabilities and prepare us to face the challenges of the corporate world.
S.E. CE, I²IT
ASMITA JHA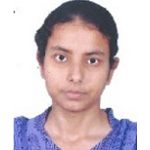 I would like to develop something that could be implementable & help society. College has helped me in many ways in getting closer to my goals. It has made me reach at some place, where I could have never imagined. I received immense guidance & support. College opened paths for me to explore various opportunities including my opportunity to be part of AIT Thailand, Innovation & Leadership Camp. I am really blessed to be part of this college.
Ashwini Kulkarni Ma'am has always inspired me. She has always boosted my confidence, I am really thankful to her. Vaidehi Banerjee is the best mentor I have ever had.
B.E. E&TC, I²IT
RUCHIK R NARAM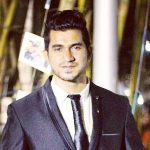 Best support of teachers towards students; especially the T&P department that has contributed a lot to this. I want to enter into the quality management sector after my degree. This is only because of the initiative shown by college to inculcate new skills in students by conducting various seminars like Six Sigma. Because of this today I hold a Global Certification of Six Sigma Black Belt with 81%.
You get quality academic dues to strict academic behaviour. Exciting cultural activities to excel along with academic. Great professional development opportunities along with inter-personal skills. Other engineering institutes provide just an engineer. This institute provides an I²ITian which is one of the best experiences in life.
B.E. IT, I²IT
DIKSHA JITENDRA GUJRAL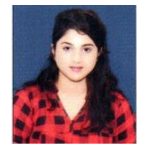 College ambience and the quality of students are build progressively. I am an aspiring MBA candidate. College has helped me build my communication skills, aptitude abilities.
Exposure to all the amenities at its best whenever you require for any project and studies. Calm Atmosphere. Good Teachers. Friendly environment for studies. I would recommend the institute for overall development of the students which is done focusing on all the aspects.
B.E, I²IT
VIJAY RATHOD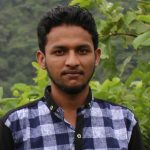 What I like about the college are the sports activities, especially the I²IT Cricket Cup.
Vilas Mankar Sir has been one special faculty who has helped reach one step closer to your goals.
T.E. IT, I²IT
RAKHI S AGRAWAL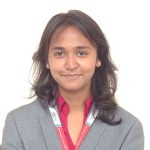 The one best thing I like about the institute is the infrastructure. It provides good hostel security, placements, library server room, cafeteria etc. Prof. Vilas Mankar has been a great mentor.
B.E. IT, I²IT
YAMINI IYENGAR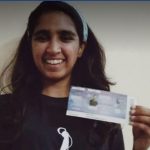 Being a student of I²IT, you are provided with multiple technical and socio-cultural opportunities to develop yourself in your field of interest. I²IT is the platform on which I've enhanced my skills of engaging with new people and learning the essence of teamwork when we come together to work on new ideas to solve the problems faced in technological progress.
T.E. E&TC, I²IT
HARSH AJIT KHAJGIWALE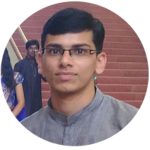 I would be wrong if I say, life of an engineering student at I²IT is boring just because he/she has to study 40 subjects in 8 semesters. At I²IT, learning is fun. I²IT gave me the chance and helped me to give life to the ideas that I dreamt when I was a kid.
I²IT
PEARL SWAMINATHAN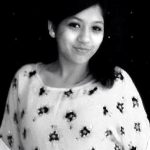 Learning at I²IT is fun. I could enhance my capabilities and be a better me.The institute gave me a direction to live my dreams. Here education is beyond classrooms. What impressed me is the Excellent infrastructure and the greenery around this clean campus.
S.E. CE, I²IT
RAJDEEP BHATTACHARJEE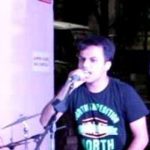 I think alongside academics the college provides us an opportunity to explore a wide variety of co-curricular activities related to music , drama , sports. Also gives us a chance to be part of social committees such as the P.R , Y.I (young india), CMC which can be very helpful for a person to develop his/her social and communication skills. This surely adds up to your experience level.
T.E. E&TC, I²IT
SARASWATI MADDALA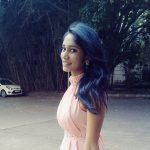 For me, the name I²IT resonates with home. I²IT is so much more than just a place of learning, it's a place where students can shape their aspirations and take them to next level. The four years spent there have not only taught me a lot but also hold innumerable memories and good times.
B.E., E&TC (2017) I²IT
ISHA TERDAL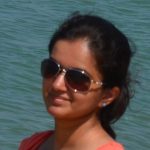 At I²IT, I discovered that it is not enough to gain a technical education – knowledge must be channeled in a meaningful way to achieve equity and sustainability of society.
B.E. IT, I²IT
VIRAJ CHAVAN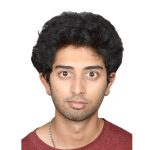 It gives me immense pleasure and pride to be a part of I²IT, Pune. The relationship between the students and faculty is very cordial, which gives me an opportunity to excel in my area of interest. The institute has cooperative professors, a state of the art infrastructure, huge library resources, laboratories with the latest technologies and a clean and green campus with a large canteen . My time spent here is magnificent and helped me grow both professionally and personally as a better person.
B.E. CE, I²IT
KANIKA MISHRA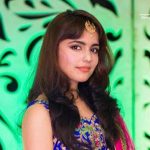 I²IT commenced its undergraduate program with my batch and I consider myself lucky to be the part of it.We got the privilege to be the trendsetters. This institute gave me the best 4 years of my life. After completing my bachelors I got into IIT Bombay because I²IT provided me enough confidence to fight for what I want to achieve and acquire qualities like leadership and punctuality too. The atmosphere here is perfect for students to obtain qualities to achieve their life goals. I will always be thankful to I²IT for making me successful and independent and for giving me great memories.
I²IT
SHARDUL D. SAWANT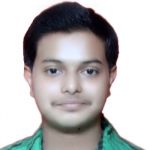 When I reflect on my four years in I²IT, I conclude that the experience not only made me a better individual but also prepared me for future endeavors. It provided me a platform to discover my strengths through self learning and gave me opportunities to grow and strengthen my skill sets. It also motivated me to showcase my talent in cultural and academic events which are held round the year, therefore challenging me to discover a voice withing me I dint know I had. The days I spent at I²IT, would surely be the best of the days I ever experienced.
Trek might be difficult, but the view is great – I²IT lives by this proverb.
BE CE (2016 Batch), I²IT
KSHITIJA SHIRSEKAR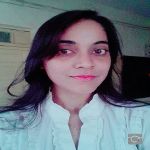 'Maintaining a balance between academics and extra-curriculars can be a daunting task. But it became easy with the help of my college, International Institute of International Technology(I²IT).The faculty and staff are welcoming and the institute is always buzzing with activities.'
B.E. CE (2017), I²IT
EREKA CYRIL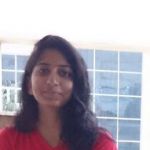 I²IT is an amalgamation of learning, development and fun. It has everything a student would wish for: a beautiful campus, supportive teachers and amazing friends. Apart from the syllabus content, countless co-curricular activities like guest lectures and workshops by experts in various fields were conducted for us. We also thoroughly enjoyed ourselves at all the social events and festivals happening on campus.
As an I²ITian I can say with absolute certainty that the 4 years we spent in college will be cherished by each one of us throughout our lives.
B.E. E&TC, 2017 I²IT
Val-d'Oise A first bodybuilding club by electrostimulation in Pontoise methyl drostanolone fit-superhumain - sale of home bodybuilding accessories.