Hope Foundation in association with the IEEE India Council and Women In Engineering Affinity Group, IEEE Pune Section has instituted the Pralhad  P. Chhabria Awards from the year 2017, in memory of  Shri Pralhad  P. Chhabria, Founder President, Hope Foundation. These awards applaud academic and professional achievements of young women for their accomplishments in the areas of Science, Engineering and Technology.
Shri Pralhad  P. Chhabria always encouraged and  supported education of young women.   He firmly believed that women  have always been  far superior  to men and  have the ability to make  whatever  they get, greater and  providing them with good education in turn ensures that they not only share their knowledge and skills with their family; but harness it for the betterment of the community and the nation.
The awards are listed under the following categories:
Best Outgoing Female Student  (applicable to final year  students  who are  pursuing  their UG degree in Science, Engineering or Technology)
Best Woman Professional  – Early Career (applicable to women  professional who  have  3-7  years  experience  in Science, Engineering or Technology)
Receiving this award  is a personal challenge and  a just competition  among all applicants. It is intended to push young women  to reach  their full potential  and  be the best; for themselves  as well as for those they are associated with. These awards will transform the  lives of young  women  and  can  play  a critical role  in their  personal and  professional development.
The awards comprise of Rs. 1,25,000 (Rupees One Lakh Twenty Five Thousand Only) for WINNERS in each category, a citation and a medal, and Rs. 50,000 (Rupees Fifty Thousand Only) for RUNNER UP in each category.*
Best Woman Professional (Early Career)
1. Winner – Dr. Rucha Joshi
Dr. Rucha Joshi – Tamaskar, Ph.D., is a faculty at Plaksha, formerly an Assistant Professor at the University of California, Davis; and a postdoctoral fellow at Purdue University, where she worked on tissue engineering as well as engineering education research, specifically on biomaterials, drug delivery and instructional innovation using active learning in biomedical engineering. Rucha received a BS in biotechnology engineering from Shivaji University, India, in 2009, and MS in biomedical engineering from Vanderbilt University in 2011. Rucha has two patents, on making low calorie biscuits from banana peel pulp, and second on "collagen based therapeutic delivery systems". Her current research focuses on silk-biomaterials, project-based learning, personalizing learning, and entrepreneurially minded engineers.
She is also a director for Grand Challenges Scholars Program at Plaksha, creating experiential learning through a combined curricular, co-curricular, and extra-curricular program. Rucha has been active on making engineering inclusive to the underrepresented high school students in India and the United States. Her latest book on collagen based drug delivery was published by Springer in 2021. Rucha also wrote a book in Marathi telling a story of her journey of representing India at Japan in class 12th, being honored by Dr. APJ Abdul Kalam, the late president of India, for her invention of "low calorie biscuits from banana peel pulp". This book in Marathi, "Bhartiya Balvaidnyanik achi Garudzep", summarizing her life experiences in inspiring Indian students towards STEM pursuits, won a literary award from the State Government of Maharashtra in 2008.
Rucha is actively working to promote the inclusive maker movement as a part of the Inclusive University Alliance, and building inclusive STEM DIY activities to address the higher learning needs of visually impaired high school children. She has served as a BME Liaison for the Committee for Diversity, Equity, and Inclusion (CDEI) of the American Society for Engineering Education (ASEE) in 2021-22, and as a secretary of New Engineering Educators division of ASEE in 2019-20. She was invited on the advisory committee for the 10th International Conference in Transformations in Engineering Education (ICTEIEE) 2023, organized by the Indo Universal Collaboration for Engineering Education (IUCEE). In 2022, she served as the healthcare area co-chair for the International Conference on AI at Plaksha. She is active member of IEEE, SWE and a reviewer for peer publication of manuscripts (eg. Journal of Colloids and Surfaces B: Biointerfaces, Journal of Engineering Education).
On extra-curriculars, Rucha loves acting, hiking, wild-life sfaris, star-gazing, Indian Classical Singing, collecting stones, and assemblage art. Rucha is also a NAUI certified SCUBA diver and 2023 Punjab state badminton winner in 35+ Women category, representing Punjab in 45th National Badminton Veterans Championship.
2. Runner up – Dr. Aparna Kumari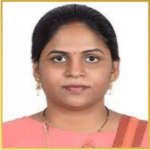 Dr. Aparna Kumari, is an Assistant Professor with the Department of Computer Science and Engineering, Institute of Technology, Nirma University, Ahmedabad, Gujarat, India. She focuses on cutting-edge research and teaching. Her broad research area includes Smart Grid Systems, Blockchain Technology, Electric Vehicles, and Renewable Energy Sources. She has been listed in the world's Top 2% Scientists as per the list published by Stanford University's USA in the years 2021 and 2022. Two of her novel works on COVID-19 have been approved by the WHO and included in their "COVID-19 Global literature on coronavirus disease" database. She authored/coauthored 40 publications (28 in peer-reviewed SCI-indexed International journals, 10 papers presented in top-tier IEEE International conferences, and 02 book chapters in Springer and IET). She is an active member of IEEE and Women in Engineering (WIE) India. She strives to contribute to society through her outreach to societal projects. She shall partly utilize the prize money for her research work and her research lab. She aims to facilitate access to resources for underprivileged students.
1. Winner – Ms Debeshee Das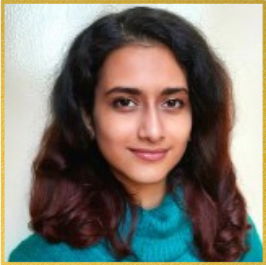 Debeshee Das is currently pursuing her 4th Year of BTech in Computer Science and Engineering at the Indian Institute of Technology Tirupati (IIT-T). She has consistently been a top academic performer, securing International Rank 1 in the National Science Olympiad (NSO) by SOF (Asia's Largest Olympiad) for 2 consecutive years. She was awarded the prestigious national level scholarships NTSE and KVPY by the Government of India for meritorious students. She is passionate about exploring technical ideas in-depth and has worked on research projects in explainable AI, software security and source code representations for AI-powered software engineering tasks. She interned at IBM Research Labs in 2022, and has a peer-reviewed publication at the ACM EASE 2022 conference. A graduate in Indian Classical music, she is an enthusiastic student leader, heading various clubs and technical events while being the Editor-in-Chief of IIT Tirupati's student magazine. She is passionate about finding innovative ways to fill the gaps in the traditional education system and takes up various initiatives, from building relevant apps to voluntary teaching. Keeping aside a portion for her higher studies, she intends to use the award for programs that provide quality education to underprivileged students.
2. Joint Runner up – Khushi Desarda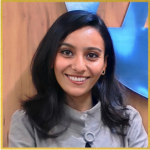 Khushi is a final-year Pimpri Chinchwad College of Engineering, Pune student majoring in information technology. She is now interning at HP, Inc. She is an avid competitor in various coding contests. She participated in DD-Robocon 2021and won AIR 4 along with Promising Performer Award. She is the 2021 recipient of the Virtual Grace Hopper Celebration Student Scholarship.
Two research papers available on IEEE Xplore and one patent published under Khushi's name attest to her innovation and research abilities. She has received a copyright grant for the summary of one of her concepts. She won the Jury Award for Innovation at the TCS Sustainathon Pune 2021. She is a finalist in La Trobe University's Technology Infusion Grand Challenge.
Khushi has actively volunteered for IEEE as the Social Media Coordinator of the IEEE India Council. She skillfully used IEEE as her professional home and set an example for others. Khushi particupated in the Educational Game Development Project for the Raja Dinkar Kelkar Museum in Pune. She is the consecutive two times winner of the IEEE Eu-Reka 2020 and 2021 competitions.
Khushi would like to use the part of the prize money to continue her IEEE journey and publish more research. A portion of the prize money would be used to apply for higher education. In addition, she wants to donate to the orphanage, organize tree-plantation drives and purchase thought-provoking books. This prize will serve as an encouragement for her as she works to accomplish her goals and support social and economic growth in society.
3. Joint Runner up – Reshmaja Ramesh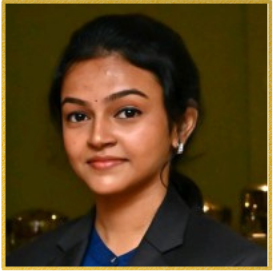 Reshmaja K Ramesh is a multi-talented final year B.E, Electronics and Communication Engineering student. She has been the inventor of 4 patents and has published several International Research Articles in prestigious publications like IEEE and Springer. Reshmaja has received recognition for her projects from IEEE, IETE, IIT, SONY, and SAMEER (R&D, DIT govt of India). Also, she has been recognized by NASA as a citizen scientist through International Asteroid Search Campaign. She got the Gold Honora award in International Astrophysics and Astronomy contest, the Young Achiever 2022 award from the rotary club and the Special Achiever 2022 award from Chrompet Malayali Association.
Reshmaja has additionally undertaken multiple extracurricular activities. She is the Women in tech lead of the google developer student club, and Secretary of the Industrial electronics and Signal processing society of IEEE. She is a professional classical (Bharatanatyam and Mohiniyattam) dancer and received the YuvashreeKalaimamani award for the same. She has also been the winner of Kerala Natanam and NadodiNritham conducted by the Confederation of Tamil Nadu Malayali Association. She has won the Bhagavad Gita and Vishnu Sahasranamam sloka recitation Competitions conducted by Chinmaya Mission consecutively for 12 years. She would like to use her prize money partly for her projects and most of it for her outreach program to boost the count of women in technology.
Best Woman Professional (Early Career)
1. Winner- Saakshi Dhanekar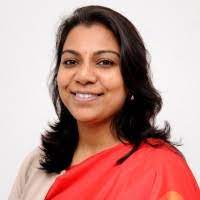 Saakshi is an Assistant Professor (Grade 1) with the Department of Electrical Engineering, IIT Jodhpur. She works in the development of gas- and biosensors based on nanomaterials, heterostructures and MEMS. Prior to joining IIT Jodhpur, she had worked as SERB Research Scientist and INSPIRE Faculty at Centre for Biomedical Engineering and Centre for Applied Research in Electronics (CARE), IIT Delhi respectively from 2013-2019.In addition to teaching, she has two ongoing Govt. sponsored projects through which she is developing indigenous sensors to be used in AI and IoT applications. Currently, she has 6 PhD students under her supervision and 2 patents to her credit. She has published several research articles and conference proceedings in the past few years. Her current research area includes MEMS, nano silicon, metal oxides-based gasand biosensors for societal applications with application in AI and IoT.
The prize money holds a lot of value for her. As the Chair for the IEEE Sensors Council Young Professionals and wellbeing committee, and WIE member, she would like to utilize this award money to help the young population and women by promoting technical education amongst the students. It will be utilized for the implementation of webinars/seminars for industry, projects focusing on technical, humanitarian and outreach aims and providing students with hands-on experience on sensor boards.
2. Runner Up- Neethu George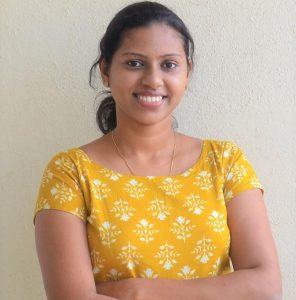 A power systems researcher with Hitachi Energy Technology Services Private Ltd., Neethu works in the broad area of power system protection, monitoring and analytics, especially for upcoming grids with increased contribution of renewable energy sources. She is also engaged in identification of new research problems through discussions with the R&D team, customers and fellow researchers and eventually, developing innovative solutions for the identified problems, which can be practically implemented and delivered to end customer successfully. Neethu is also involved in exploration and utilization of various tools, including most advanced and futuristic technologies, in collaboration with a global team of researchers for most successful outcomes. Beyond her research work, she is also committed to disseminating knowledge through conferences, workshops and publications.  She also works toward Creating Intellectual Property as part of her work.
Neethu's contributions in power system protection research area, mainly for grids with renewable energy resources, facilitates India's journey towards the goal of cleaner, greener, and sustainable future.Being a devoted mother, a passionate scientist, and an active contributor to empowerment of girls and women in society, winning this award is a great motivation for her to take forward the vision of this award and use the prize money for future activities empowering women, especially underprivileged girl students.
Best Outgoing Student
1. Winner- Shatakshi Singh Tomar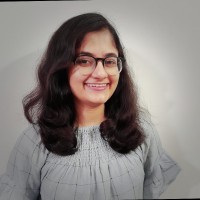 Shatakshi is a final yearstudent pursuing her B.Tech in Computer Science and Engineering from Mody University of Science and Technology, Rajasthan. Apart from hercurriculum, she has a few research papers that have been published in reputed journals and conferences to her credit. As an active IEEE volunteershe volunteered with various IEEE Communities across the region including IEEE Delhi Section, IEEE India Council, and currently, is the chairperson of IEEE Student Branch, Mody University of Science and Technology.Shatakshi has many accolades to her credit.  She won the SoftTech Hack 2020, received a cash prize for paper presentation given by Computer Society of India,  was the runner-up at Ideathon 2020, won the first position at a 6-day Code Coding contest and others.  She has also received the Richard E. Merwin Student Scholarship and is the mentor at her University's Chess Club.
With keen interest to pursue her research, Shatakshi eventually plans to be an entrepreneur.  She aspires to develop economical and affordable Artificial Intelligence-powered diagnoses for diseases like diabetes and cancer as most of her current research is in the similar domain including her internship in the R&D department at a US Based Healthcare startup. She would like to use part of the award money to develop projects that are based on her research ideas while also pursuing her higher studies.
Some part of the prize money will be utilised to develop the projects based on the ideas I have worked on till now and to pursue my higher education. This Award is a motivation and catalyst to help her achieve her goals while contributing to society for social and economic development.
2. Runner Up- Nupur Kulkarni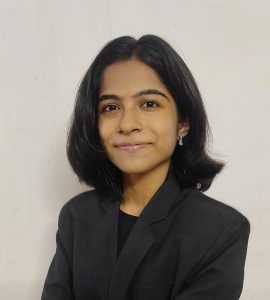 With excellent academic record throughout her education, Nupur is currently pursuing her B.E. under the Savitribai Phule Pune University.  She has been a University Rank holder for merit in academics for two consecutive years. An active student even beyond academics, Nupur has won honours like being one of the finalists at Technology Infusion Grand Challenge 2021 organized by La Trobe University, Australia.  She was also the winner of the Smart India hackathon (SIH) 2020 for the problem statement proposed by DTE towards IT and Cyber Security – Captcha for Visually Impaired.
Nupur has authored a research paper on Doodling Based Captcha Authentication System and has more papers in the pipeline to be presented at conferences.  She has also authored a chapter in a book "BlockChain for Smart Systems: Computing Technologies and Applications" which will be published soon.  Nupur is also actively involved in cultural activities like singing, writing plays and essays which have all won her different awards.
She lies to delve deeper into understanding diverse domains and would like to pursue her research.  She aims to make use of her technical knowledge got through research to impact the lives of people positively.  Nupur would like to utilize the prize money to pay towards her higher education as well as invest some into new projects that she has in mind.  Being an avid reader, she would also like to buy books to add to her collection.
Best Woman Professional (Early Career)
1.  Winner – Dr. Anupama Ray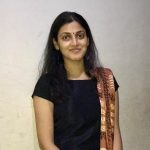 Dr. Anupama Ray is an Advisory Research Scientist at IBM Research, India. She is an IBM Quantum Ambassador and a Qiskit Advocate. She completed her Ph.D from Indian Institute of Technology Delhi. With her doctoral research focusing on developing and applying multi- dimensional deep recurrent neural networks for document analysis and computer vision applications. At IBM Research she has been predominantly working in the area of natural language processing: building NLP systems for low-resource languages, domain independent  information extraction systems and natural language generation. She has interests in Quantum ML, Quantum NLP, and AI for societal applications. She has published several papers in top tier conferences and journals and has received several Best paper awards. She has been the recipient of the Research Division Award, Eminence and Excellence Award and Outstanding Technical Achievement Award for her innovations and contributions at IBM Research. She was nominated and selected as a Young Scientist in Global Young Scientist Summit and is an active member of IEEE, AAAI, and Society of Women Engineers (SWE) India.
2. Runner Up – Dr. Lavika Goel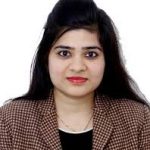 Dr. Lavika Goel is an IEEE Senior member since November 2020. She was born in Ghaziabad, Uttar Pradesh, India on 20th January 1987. She is Ph.D. (2015), M.E. (2010) and B. Tech (2008) with distinction in Computer Science & Engineering from Delhi Technological University, Delhi, India. Her research areas include nature inspired intelligence, optimization algorithms, hybrid intelligent systems, soft computing, remote sensing, and satellite image processing. She is currently an Assistant Professor in the Department of Computer Science and Engineering at Malaviya National Institute of Technology (NIT), Jaipur, India. She earlier worked at Birla Institute of Technology and Science, Pilani during 2015 – 2020. She holds a corporate experience working at Oracle India Private Ltd. She has published around 60 research papers in SCI indexed International conferences, journals and book chapters including Elsevier, IEEE, Taylor and Francis, Springer, etc. She has published a text book on Artificial Intelligence for undergraduate students which got published in January 2021 by Wiley Publications. She received in August 2019, approval of external funding of Rs. 40 lakhs as Co-Principal Investigator from Department of Science and Technology (DST), Interdisciplinary Cyber Physical Systems division for her novel idea of using nature inspired heuristics and deep learning for designing a question answering system. She is a life member of Institution of Engineers India Ltd. (IEI), India and Machine Intelligence and Research Labs (MIR), Washington, USA. She was awarded the prestigious 'Young Scientist award' by VIFRA International Foundation in 2015.
Best Outgoing Student
1. Winner – Deeksha M S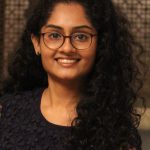 Ms.Deeksha M.S is a final year undergraduate student of Electronics and Communication Engineering at the NIT Surathkal. She holds departmental rank one with a CGPA of 9.72/10. Being passionate about researching signal processing applications in a biomedical setting, Deeksha has undertaken multiple projects in collaboration with prestigious institutes such as IISc Bengaluru and EPFL Switzerland. She aims at obtaining a doctoral degree to grow into a skillful biotech entrepreneur and has successfully procured Ph.D. admits to Johns Hopkins University and Georgia Institute of Technology.
In her efforts to develop a holistic profile, Deeksha has additionally undertaken multiple extra- curricular activities. She leads the NITK IEEE Student Branch as the Chairperson, where she renders her technical and managerial skills in mentoring projects and organizing events. She has coordinated several national-level hackathons, workshops, and awareness programs in and around the city of Mangalore. Moreover, she is a professionally trained Bharatanatyam dancer and an excellent artist.
2. Runner Up – Annesya Banerjee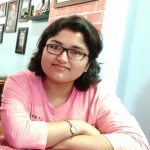 Annesya Banerjee, is a Final-Year Undergraduate student in the Department of Electronics and Tele-Communication Engineering at Jadavpur University studying Bachelor of Engineering (B.E.). she always puts in her best efforts into maintaining an outstanding academic record. And consequently, she achieved a position among the Top 20 students in the State-Level Board Examinations and now holds the Top-most rank in my department with a CGPA of 9.84/10. She is a recipient of the prestigious Jagadis Bose National Science Talent Search (JBNSTS) Senior Scholarship. Her academic excellence has also been recognized through the Department Gold Medal and Scholarships from Jadavpur University. Apart from the prescribed curriculum, she is very interested in advanced research works. She has led her team in multiple innovative research projects, which have received appreciation nationally and internationally. These project works have also been recognized by academic/research organizations like the University of California (UC) Berkeley, Department of Telecommunications – Government of India, and industrial organizations like Microsoft, WeRobotics, etc., through multiple Research Grants, Awards. Additionally, she remains involved in activities to encourage other students to pursue Science, Engineering, and Technology.
Strongly believing in social interdependence, Deeksha strives to contribute to society through her outreach programs to the underprivileged sections. She shall partly utilize the prize money for her education while dedicating most of it to expand her social services. She aims to provide equal access to resources to all students at an early age.
 Best Outgoing Female Student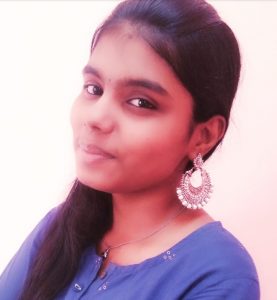 Best Woman Professional (Early Career)
Joint Winners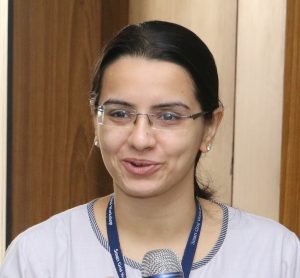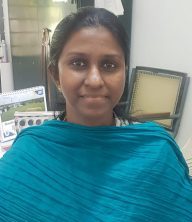 Dr. Anupama Kowli                      Dr. Esther Florence                                                              Sundersingh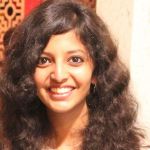 Ms Shubhi Sareen, She has always been an ace student with top scores through her entire academic.  She holds the First Rank at the departmental level with an aggregate CGPA of 9.82.
She has organized as well as actively participated in various academic and co-curricular activities.  She is the Co-Founder and Chapter Head of Delhi Women in Machine Learning and Data Sciences.  Shubhi has worked on different research projects and is highly appreciated by her professor for her ability to tackle complexities and pressure.
Beyond academics, Shubhi has worked towards helping students through The Mentorship Program that allowed students to be paired with leaders in the field to enhance their professional development.
Having won this prestigious Award, Shubhi would like to invest a part of this amount in her education and utilize the remaining amount to promote mentorship programs as well as dedicate a part of the money to chapters like Women Who Code – a platform that helped her grow and network during her undergrad.  Her aim is to work together towards closing the gender gap in technology.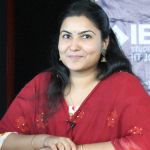 Dr. Rajlaxmi Chouhan, Her research interests include image processing, image quality assessment and noise-aided image denoising. She was awarded the National Award for Best M.Tech. Thesis in Electronics and Electrical Engineering in 2012 by Indian Society of Technical Education, New Delhi. Her current research on image quality assessment aims to quantify naturalness of an image and to develop online image tamper detection systems that potentially block spreading of misinformation online.
She has published twenty-seven papers in international conferences and journals, and is currently supervising two doctoral students.
Carrying out her duties with full sincerity as an instructor, a researcher, and an IEEE WIE member, Rajlaxmi strives to continue this endeavour by promoting the technical community in Jodhpur. The prize money would be utilized for the successful execution of (i) humanitarian activities including the outreach program for local girls schools that have limited resources and facilities to encourage girls to take up science as a career option; (ii) a primary educational program for children of workers in and around Karwad village (Jodhpur). This prize money would be a great catalyst in her efforts.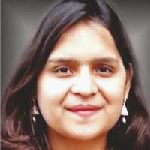 Ms. Jayati Vijaywargiya has been declared the winner for "Best Outgoing Student". She is in the final year of B.Tech (Computer Engineering) at Mody University, College of Engineering and Technology, Madhya Pradesh.
With consistent academic excellence, Ms Jayati has done her Bachelor Thesis in a research institute, GSI, Darmstadt, Germany. There she built a GUI to analyze and calculate relevant parameters affected due to Quenching in superconducting material. The physical model used for developing the Quench Calculation Software was a rod of Cu+NbTi insulated by a non- conducting material. She was also part of the GET Involved 3-month Summer internship there. Also, as part of the internship at DRDO, she made an object detector and analyser software on QT. Jayati has 4 research papers that have been selected to be published.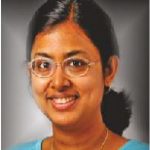 Dr. Soma Biswas has been bestowed with the award of "Best Woman Engineer" (professional in early career). She is currently working as Assistant Professor in the Department of Electrical Engineering, Indian Institute of Science (IISc), Bengaluru.
Dr. Soma's primary focus at IISc is on cutting-edge research and teaching. She works in the general area of Computer Vision and Pattern Recognition with special focus on surveillance applications and cross-modal retrieval. She has also been involved as the Principal Investigator for many Government and private projects which are of national interest and has also mentored a few start-ups in her area of interest.
She holds Ph.D. in Electrical Engineering from University of Maryland, USA. Dr. Soma has to her credit 2 patents and has published 36 research papers, of which 29 are in international journals and 7 are national journals.
To know  more about the  Shri Pralhad P Chhabria  Awards, please visit – www.hfrc-ieeewards.org
---
* Taxes as applicable will be deducted from the prize money.