The Higher Education Forum 9th   Annual Convention ('Skill India, Build India'  Role of Higher Education Institutions) was co-hosted by I²IT and was held at I²IT campus on March 10, 2018. It was attended by more than 250 delegates from the education industry across the country.  The panel  sessions  included  topics  on  Corporate Academic  Partnership For Bridging  Skill Gap  – Myth Or  Realty, Integration of Skill Education  in School  Curriculum,  Understanding Skills of
21st Century – Big Challenge Ahead and Digital Disruption – Upgrading Skill of Faculty. The dignitaries included Dr. A. K. Sen Gupta, Founder and Convener, HEF; Dr. Rajan Saxena, Vice Chancellor, NMIMS University; Mr. Narendra Barhate, Managing Director & CEO, Seed Infotech Ltd.; Dr. Peter Cunningham, Professor Emeritus, Nelson Mandela University, South Africa and Dr. Sanjay Muthal, Executive Director, Insist Executive Search.
The panelists  comprised of eminent  personalities like Mr. Pradeep Bhargava, Ms. Manjiri Gokhale Joshi,  Mr. Suhas Kadlaskar, Dr. Rajesh Khajuria, Dr. Shravan Kadvekar, Dr. Ayachit Narasimha, Mr. Nitin Bhide, Dr. Arvind Paranjpye, Dr. Abhay Jere, Mr. Vishwas Mahajan, Ms. Vaishali Vaid, Mr. Raj Adhikary, Mr. Sanjay Shivnani, Dr. B. B. Ahuja, Prof. Sachin Satpute, Dr. Sandeep Pachpande, Dr. Deepak Shikarpur, Dr. N. M. Kondap, and Dr. Ranjeev Manrao.
Dignitaries and the  Core  Team Members of the  Higher Education Forum  at  the 9th  Annual Convention held  at  I²IT Campus on  March  10,  2018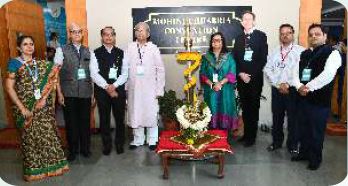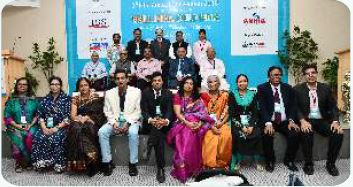 The valedictory speech was delivered by Dr. A. D. Shaligram, Registrar,  Savitribai  Phule  Pune  University who spoke about the concepts of Skill India as a national agenda and how SPPU had established a special center for Life Skills Development. He stressed the fact that skills could not be taught, but had to be practiced and how the education system needed transformation by including innovative ways to inducing appropriate skills and focusing on research and development to bring out innovative solutions rather than adopting available technologies.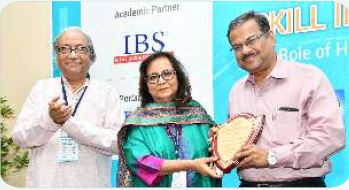 Dr. Arvind Shaligram with Dr. A. K. Sengupta and Mrs. Aruna M. Katara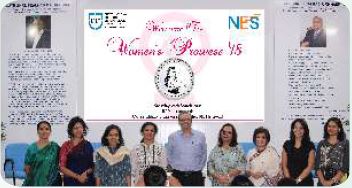 I²IT, Pune co-hosted the "Women Prowess" with Natarajan Education Society (NES), an  vent that aims to motivate, encourage and empower young women to reach for the stars and be the best they can be. This event is being conducted every year on the Institute campus since the year 2006. This year, the event was held on March 24, 2018. I²IT does every bit possible to transform our students from aspiring intellectuals to the next generation leaders. I²IT strongly considers that the students are provided with a well-maintained an environment conducive to learning, socializing and harmonious living. The excellent facilities and a stimulating campus life make learning at I²IT a unique experience.
As a part of its philosophy, I²IT organizes various technical,  cultural and sports events every academic year for student aspirants with a very high competitive spirit and strong determination to include them in their achievements and accomplishments. As a participant in such events, the student gets a chance to meet with other like-minded students, professors, and professionals to discuss issues of importance and also learn field-related job skills that can help them be better prepared for their future career and develop a holistic personality. These events also provide a platform for the students to showcase their cultural talent,  sports temperament, and skills leading to a valuable learning outcome. The winners of these events are encouraged with appropriate recognition.
Rangoli Competition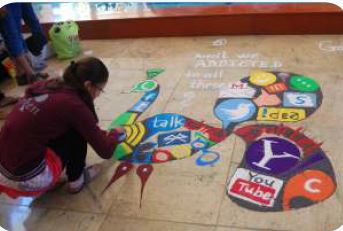 Traditional Day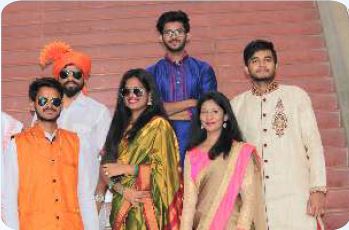 Musical Performance at "DHRUVA"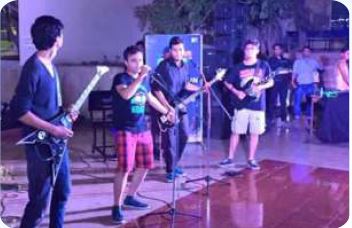 'ASKARA' Football Tournament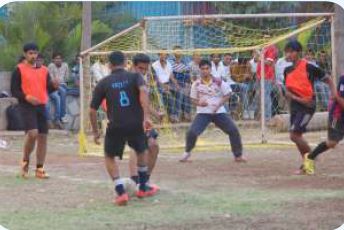 Farewell Party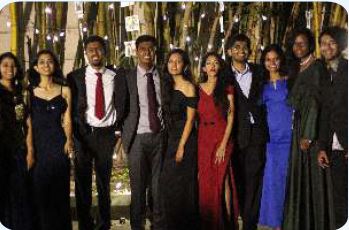 Selenium Automation Summit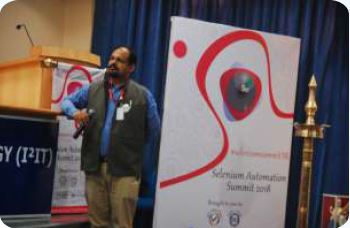 The faculty, staff, and students of I²IT are encouraged to voluntarily participate in community service projects and service- learning activities during their academic breaks for mutual benefit.  This helps all participating volunteers to make friends, grow as a person, and most importantly help others thereby emphasizing self-reflection. Also, getting involved in such activities helps all participants increase their awareness and understanding of the cultural consciousness and its different ethnic and racial backgrounds.
Road Safety Awareness Rally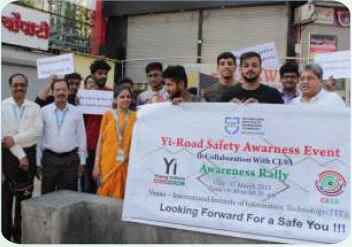 AIDS Awareness on Campus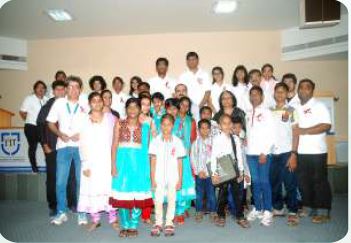 Visit to SPARSH Balgram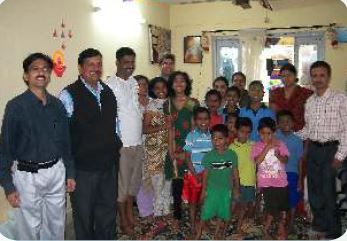 Distribution of Clothes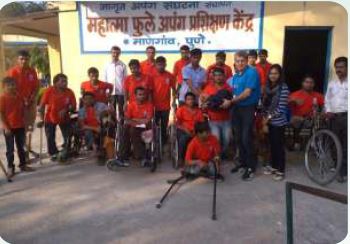 Tree Plantation on Forest Day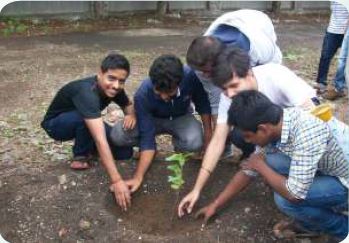 Salute the Support Staff